A true veteran of genre journalism, few can rival Edward Gross when it comes to putting in the hard yards. With a career stretching back to the likes of Starlog, Cinescape, and Cinefantastique, Gross was chronicling the modern age of science fiction and fantasy TV as it happened.
I can't be the only one to have the indispensable Captains' Logs: The Unauthorized Complete Trek Voyages (1995) – co-written with Mark A. Altman – within arm's reach, and one thing is certain: Chevrons Locked: The Unofficial Unauthorized Oral History of Stargate SG-1 will be joining it.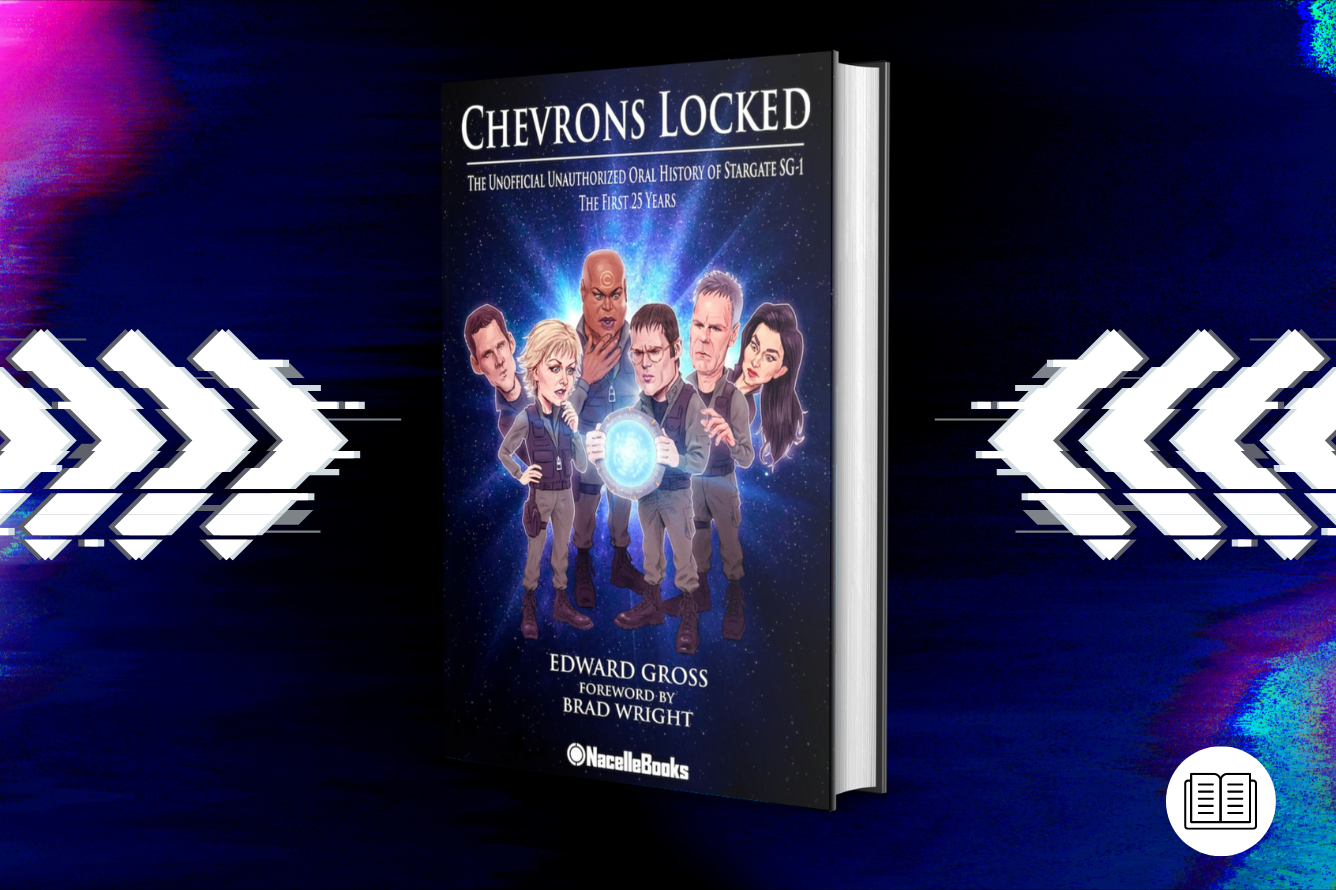 This natural respect for the craft and affinity for the show is obvious from Brad Wright's foreword in which he describes the rapport between the two:
"We found ourselves talking about everything under the sun. One writer to another."
I can believe it. Declaration of interest; as editor of SciFiNow in another life, I worked with Ed fairly closely.
He turned in articles on everything from Star Trek Into Darkness to Fringe to Beneath the Planet of the Apes. He was able to wrangle interviews or set visits seemingly at a moment's notice. He bailed us out of a tough spot on more than one occasion with a last-minute cover feature. He also wrote a pretty kick-ass episode-by-episode breakdown of a new show called Stargate Universe with Brad Wright and Robert C. Cooper. (Wonder what happened to those guys.)
What I think of most of all when I think of Ed is the sheer love – the infectious enthusiasm – and boundless respect he has for the material. It's what his interviewees respond to when they give him such juicy quotes, it's what Brad responded to when they kicked off their epic bromance, and most importantly, it's what the readers respond to when it's set down in front of you in black and white. You can see it glowing between the words like lava beneath the volcanic crust.
Chevrons Locked: The Unofficial Unauthorized Oral History of Stargate SG-1 is broadly broken into five chunks. These cover the show's genesis; the initial casting and characters; the show's evolution over its latter seasons; the direct-to-DVD movies and other spin-offs (although Stargate Atlantis and Stargate Universe will be tackled in a future book), and an episode guide. The interviews include wide-reaching and frank recollections from SG-1's co-creators Brad Wright and Jonathan Glassner, fan-favorite writer/producers Robert C. Cooper, Paul Mullie, and Joseph Mallozzi, directors Andy Mikita, Peter Deluise, and Martin Wood, production designer Richard Hudolin, visual effect supervisor Jeff Okun, and former Sci-Fi Channel exec Thomas P. Vitale amongst others.
Of the cast, we have Michael Shanks, Richard Dean Anderson, Amanda Tapping, Christopher Judge, Ben Browder, Claudia Black, Corin Nemec, Beau Bridges, Peter Williams, Tony Amendola, and even the late Cliff Simon and Don S. Davis. The use of bloodless press pack quotes from Kurt Russell, James Spader, and Roland Emmerich to talk about the 1994 Stargate movie start things off a little dryly, but the movie needed to be addressed somehow and even Gross's little black book of Hollywood contacts has its limits.
Fandom OGs like GateWorld's Darren Sumner and Dial the Gate's David Read provide the voice of the panorama – a reminder of where the show was at a particular time.
That 'Unofficial Unauthorized' qualifier might worry some (I refer you back to Captains' Logs: The Unauthorized Complete Trek Voyages), but the counterpoint is a level of honesty about some of the more challenging chapters in the show's history that you might not have seen in a studio-backed hagiography. Brad Wright and Jonathan Glassner acknowledge their early disagreements and the latter's eventual departure from the show. Richard Dean Anderson's own departure is also explored – with Christopher Judge suggesting, perhaps controversially, that SG-1 only became a team and not "Rick and the other three mooks" when he left.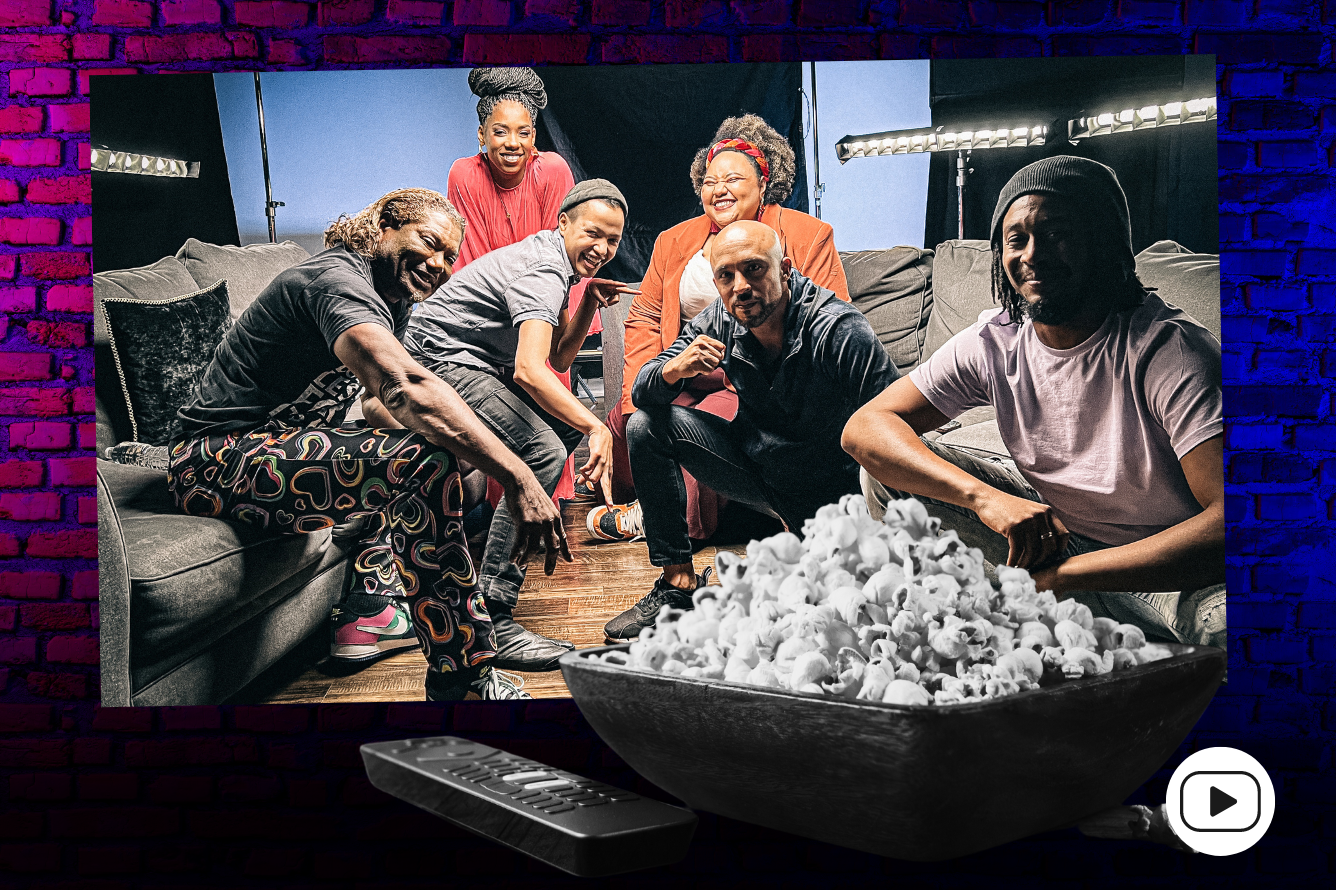 Despite being a good chunk of the book, the episode guide inevitably feels a little light on content compared to some of the earlier sections, but at 213 episodes, nothing short of a Tolkien-esque doorstop could have possibly done it justice. The episode guide is also underserved by some of the layout decisions, with the lack of an index or usable contents page (it's there… it just has no page numbers) frustrating in a book that demands to be rifled through as the fancy takes.
These are minor gripes and that my copy will soon be porcupined with Post-Its and bookmarks is a sign that they can be easily overcome. Whilst Chevrons Locked: The Unofficial Unauthorized Oral History of Stargate SG-1 might not be the definitive guide to Stargate SG-1 – we have Wikis for that – it's as near to definitive a history of the show as we will ever see.
Chevrons Locked: The Unofficial Unauthorized Oral History of Stargate SG-1 is available to order now from NacelleBooks.
As a member of The Companion, you're supporting original writing and podcasting, for sci-fi fans, by sci-fi fans, and totally free of advertising and clickbait.

The cost of your membership has allowed us to mentor new writers and allowed us to reflect the diversity of voices within fandom. None of this is possible without you. Thank you. 🙂
Comments