Have Questions?
Well we have answers. And if we don't, drop us a message.
Q: What Do I Get as a Member?
We currently have two tiers of membership. Free membership or a paid (monthly or annual) subscription.
Free Version
Daily News and Week in Geek: We save you from the doom scroll, providing daily geek news without clickbait or ad-based commentary, as well as a weekly digest of all the latest trailers, announcements, and controversies.
Seven-Day Access to New Content: You'll get access to brand-new releases for seven days. Afterward, it goes into our archive for paying members. Likewise, any content released prior to your free membership will be held in the archive.
The Full Read Newsletter: We'll dive deep into our archives and release a full-length favorite article you wouldn't otherwise gain access to, right into your inbox each-and-every week.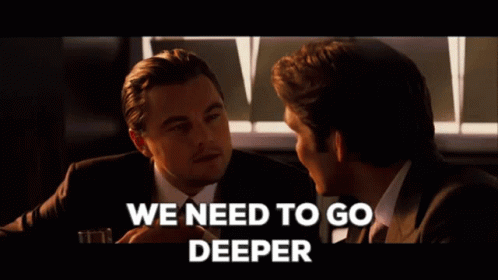 Paid Membership
You obviously get everything free members get, but you get a whole lot more too, and you'll be joining a real community.
Community and Safety: We're dedicated to creating a super fun, supportive, and safe space for you. One of the most awesome things that's happened is that our membership is made up of really nice people. If you like that, please come in.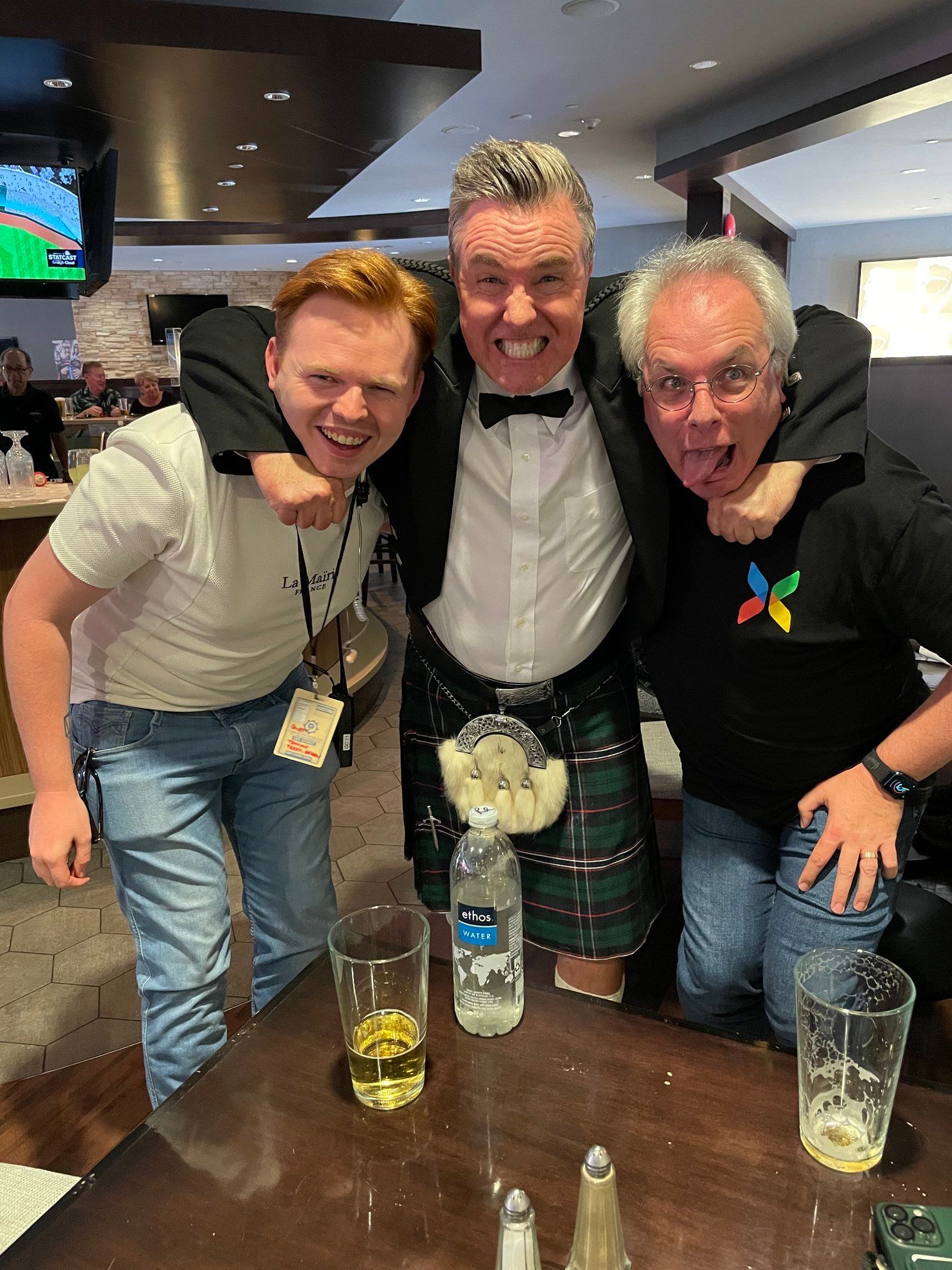 Full Access to Our Entire Archive: You'll get instant access to every article, EVERY podcast, EVERY EVENT VIDEO.
Invites to Live Virtual Events: These are the memories, the moments, the bees knees that so many of our members love. We're trying to create a true convention experience (virtually) with cast and crew members but take advantage of what the internet affords, including live Q&A sessions, round table discussions, and never-before-seen reunions such as our Stargate A.I. events.
Members-Only Podcasts and Extended Versions: Our podcast lineup features a diverse range of content including insider interviews, discussions with fandom favorites, premium audio articles, and authentic insider content where our hosts will share (or accidentally share) a story from backstage, hehe.
Early Access and Discounts to VIP Events: You'll be first in line, and get a discount, on our ticketed VIP events. Intimate, interactive, and one-of-a-kind celebrity events that sell out quickly.
Discounts on Shop Drops: Every so often, we'll drop some sweet limited merch based both on The Companion and our content (like Stargate A.I.).
Q: How do I get a profile picture in the comment section?
A: Commenting is for Free and Paid Members and it just looks that much better with a profile picture doesn't it? We're using a system called Gravatar, made popular by Wordpress (a popular blogging and website platform). Some members already have a Gravatar account, so just make sure your Companion email matches your Gravatar email.
If you don't have a Gravatar email, it's very easy to set one up here, just keep in mind to use the same email from The Companion otherwise it won't connect. To add, change, or remove a profile image, simply go to "My Gravatars" once you're logged in.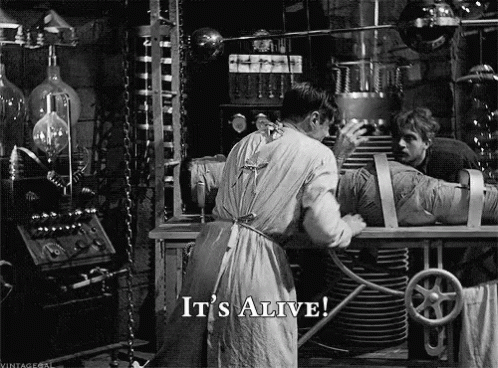 Q: How Do I Log In Since You're Now Password-less?
A: We've done away with passwords on The Companion, so all you need is the email you signed up to and access to your mailbox.
Go to Sign In, enter your email address, and a unique log-in link will be sent to you. You'll then stay logged in until your choose to sign out, and then you'll just have to repeat the process to get back in.

Simple. Secure. And great for when your memory is overwritten by an alien repository of knowledge and you forget your password.
Q: When Will My Membership Renew?
A: You can select to have either a monthly or annual membership, and your next renewal date is always displayed via the Account portal.
Q: How do I upgrade my Membership Tier or Cancel?
A: You can change your membership tier, move from monthly to annual (and vice versa), or cancel by changing your plan via the Account portal.
Once a Companion, always a Companion. If you have to cancel for any reason, stick around as a Free Member. It's all good in da hood. 😇

Alternatively, you can email support at support@thecompanion.app.
Q: How do I access the Welcome Page again?
Q: What is The Companion?
A: We launched The Companion in October 2020 during lockdown on this shared belief: Geeks deserve a high-quality home just like fans of sports, fashion, music, and other "premium" genres. To do this, we needed to create a platform that didn't need to chase clicks or push fake rumors. Fandom is so fractured on social media and click-bait websites. Your time is important, and so is ours.
So we want to create the most special, fun, and welcoming place where as a geek, you can be yourself and bring you closer to the creators, actors, experts...and each other.
Find out more about Our Mission on the About Us page.
Q: Why do you use a subscription model?
A: In order to create a sustainable home of in-depth, authentic, and high-quality stories, we needed to try a different model than the standard advertising-funded model.
By using a membership model via subscription, we are beholden to you, our members. We can afford to publish 3,000 word essays on the multi-verse, take the time to uncover stories about mysterious theme park rides, and invest in innovative projects like Stargate A.I. Your continued support allows us to keep pursuing unique content you won't find anywhere else.
Q: What are your awesome Accessibility Features?
Q: What Happened to the App?
A: With the new and improved website design, including a responsive mobile web version, we decided to discontinue our smartphone app. If your home screen's looking a little lonely though, you can still add The Companion as a shortcut and it will look super awesome just like the old app.
For iPhone:
Open Safari on your device.
Navigate to the website.
Click the share button (it looks like a square with an upward arrow).
Scroll through the options and select "Add to Home Screen."
A pop-up will appear asking you to name the shortcut. You can change the name or keep the default.
Click "Add" to add the shortcut to your home screen.
For Android:
Open Chrome on your device.
Navigate to the website.
Click the three dots on the top right corner of the Chrome browser.
Select "Add to Home screen" from the menu.
A pop-up will appear asking you to name the shortcut. You can change the name or keep the default.
Click "Add" to add the shortcut to your home screen.
Q: How Do I Contact You?
A: You can easily get in touch with us by selecting Contact Us at the bottom of the website, selecting
Clicking Contact Us at the bottom of the website.
Selecting Contact Support within the Account portal.
Emailing support@thecompanion.app directly.
Reaching out in the Members Support channel of our Discord.
Skywriting.
Q: What Are The Companion's Privacy and Cookie Policy?
A: You can find all the relevant information by clicking on the Privacy Policy page at the bottom of our website.
Q: What Are Your Terms and Conditions?
A: For a full list of T&C's, head over to the Terms and Conditions page located at the bottom of our website.