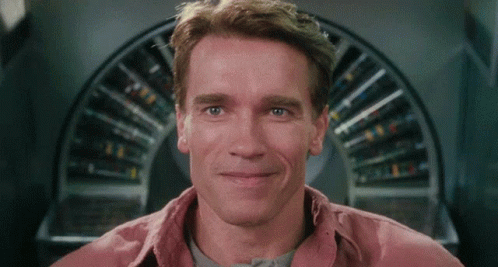 Our Mission
To create the most special, fun, and welcoming place where as a geek, you can be yourself and bring you closer to the creators, actors, experts...and each other.
We launched The Companion in October 2020 during lockdown on this shared belief: Geeks deserve a high quality home just like fans of sports, fashion, music, and other "premium" genres. To do this, we needed to create a platform that didn't need to chase clicks or push fake rumours. Fandom is so fractured on social media and click-bait websites. Your time is important, and so is ours.
In this spirit, we brought together two dozen fans to help shape what eventually became The Companion Bill of Rights and we urge you to hold us accountable for living up to the mission:
We will sacrifice scale for quality, never becoming a content or rumour mill.
Authentic stories are paramount, putting the pressure on us to provide the highest level of scrutiny.
Where possible, co-create with the creators, actors, and experts of the shows directly; therefore, our productions will be more honest and authentic than anywhere else.
Constantly and consistently support new and diverse voices.
Create a positive community, one that uplifts one another, and be a positive force for fandom overall.
Find and tell stories that may surprise you.
Try new things, even if we fail.
Supported by Membership Fees
In order to create a sustainable home of in-depth, authentic, and high quality stories, we needed to try a different model than the standard advertising-funded model.
By using a membership model via subscription, we are beholden to you, our members. We can afford to publish 3,000 word essays on the multi-verse, take the time to uncover stories about mysterious theme park rides, and invest in innovative projects like Stargate A.I. Your continued support allows us to keep pursuing unique content you won't find anywhere else.
Stories Worth Your Time and Delivered into your Inbox
Thank you so much for joining The Companion and becoming a member. You'll have access to our full library, now with over 250 stories from oral histories to long-form analysis on our favourite shows and films. Consider us your very own private geek library.
Stay up to date with new content sent straight to your inbox! No more worrying about whether you missed something because of a pesky algorithm or news feed. You can easily control which newsletters you're interested by accessing your account and ticking and unticking buttons in your profile (that tiny button on the bottom right or the account link in the top right).
My recommendation, subscribe to them all. We never send you spam or crap, so you'll just be getting awesome stories or a heads up on a wicked event!
Connect with us on Social Media
Accessibility on The Companion
Causes and Non-Profits We've Supported
Over the past two years, we've been making small donations to various non-profits, oftentimes spearheaded by the wonderful guests we've had on The Companion. These donations are only possible because of you and we wanted to spotlight these organizations:
Special Effect - A UK-based Charity specialising in helping physically disabled people, specifically children, play video games.
Voices of Children Foundation - Providing psychological support to children affected by the war in Ukraine.
British Columbia Children's Hospital in Vancouver - In conjunction with Paul McGillion.
Hollywood Food Coalition - Providing hunger relief. In conjunction with John Billingsley.
Planetary Society - Advancing space science and exploration. In conjunction with Robert Picardo.
Lifewater Canada - Bringing safe and accessible water to people in Africa and Haiti. In conjunction with Torri Higginson.
Pancreatic Cancer Action Network - In conjunction with Jonathan Frakes.