As you know, we're big believers that fandom should be as welcoming and enjoyable for everyone, and so our website should be no exception to that.
That's why, when designing our website, we spoke with a few dozen of you to find out what features of accessibility you'd like to see us introduce for both our site and our content.
Whether to aid with astigmatism, dyslexia, or just tired eyes after work; or to allow you to consume our content in your preferred way, this page outlines all our current features to hopefully make The Companion the best version it can be for you.
Light/Dark Mode
Yes. We have a dark mode. With the click of a button, you can flip the switch and turn our whole website from light to dark, softening the contrast, and making it easier on the eyes (as well as looking cool).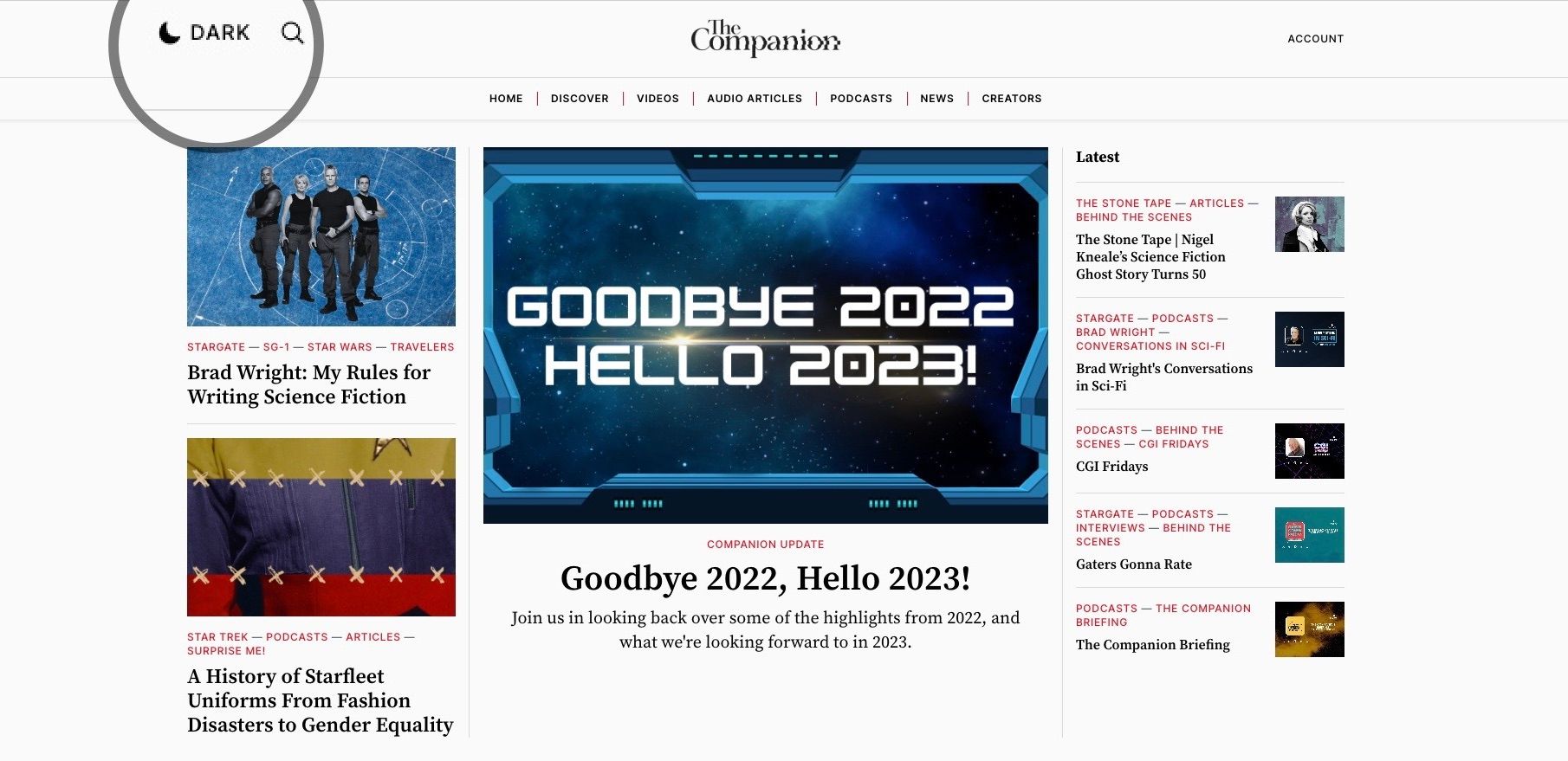 Dyslexia Extensions
For our font, we decided to go with Serif as, for most people, this allows them to read 40% longer. We know this isn't the case for everyone, however, so have pulled together some easy-to-use extensions that will work not just here but all over the internet.
Chrome
Firefox
Microsoft Edge
Safari
Audio Articles and Audio-Only Versions
One of our most recent additions to The Companion has been introducing immersive audio versions of our favorite pieces so if you find it difficult to read a full-length article, want a new way to experience it, or just save time while you've got other things to do: you can.  
We've also provided audio-only versions of all our on-demand videos, so you can have To Boldly Ask... as a podcast or Stargate A.I. on a road trip.
Subtitles and Transcripts
All our on-demand videos are fully subtitled and we've also included written transcripts beneath each one.
Alt-Text
If you're someone who uses a screen reader, we're committed to ensuring that all our in-article images are given alt-text so you don't miss out and can experience the fullness of our full-length articles.
Keyboard-only navigation
Our website can be navigated using solely the keyboard.
📧
Anything we can do to improve? Or isn't working? Let us know by emailing support at support@thecompanion.app.