Roaming the stage at a Stargate convention outside Chicago, Colin Cunningham is in his element. Twenty-four years and 16 episodes after making his debut in the franchise, he's a rock star to the crowd.
"I was on Falling Skies for five years," he exclaims. "There's no Falling Skies convention!" Rail-thin, bearded, and wearing a sleek, all-black ensemble, Cunningham will have the crowd in his palm again that night, performing a mentalism act with great panache and charisma, whether levitating a $5 bill or moving a volunteer to tears by intuiting memories of her deceased mother. (He's also catnip to the ladies.)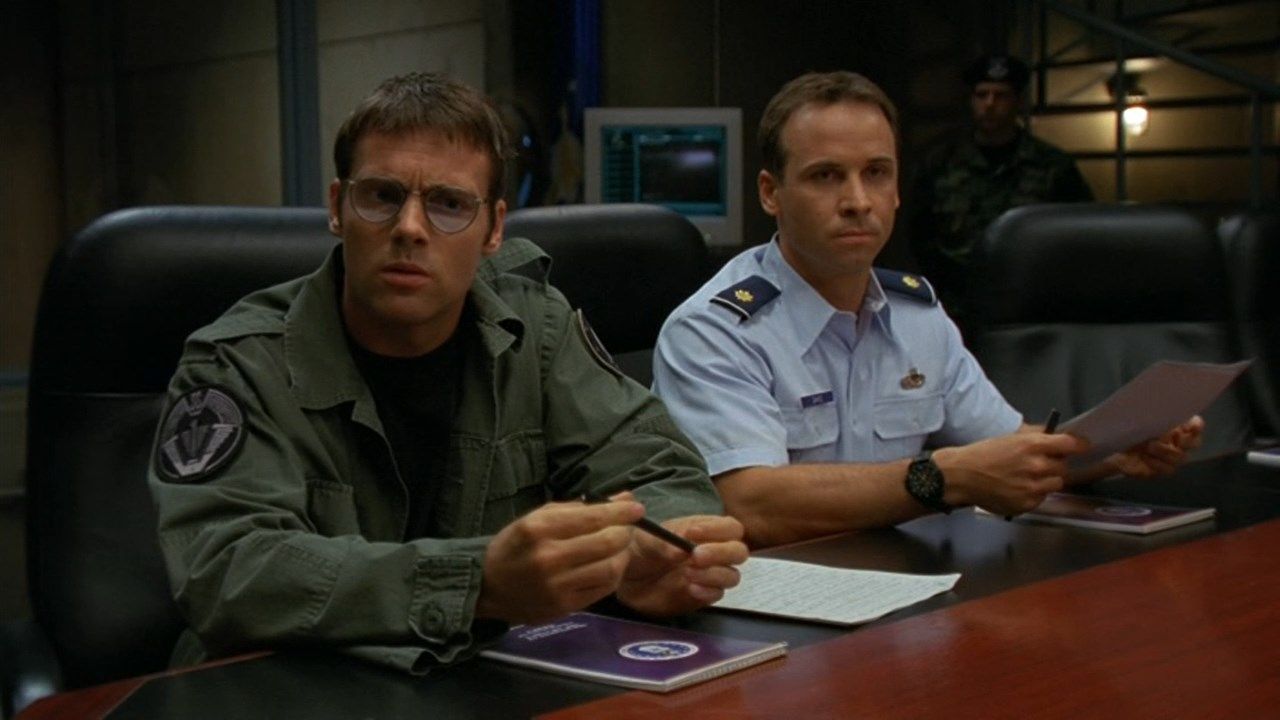 Later, relaxing in a deserted coffee shop—or as close to relaxed as the intense, cogent Cunningham can get—the actor reflects on the enduring power of Stargate SG-1. "I often talk about it," he says. "It's not stupid. It never assumed its audience was lower than it. It was a smart, intelligent, properly written show. It may have catered to something that was fun and whimsical, at times even silly. But there was always an intelligence behind it. It was reason and logic. But in addition to that, you had these characters that were trying to do the right thing. So there was a moral component to it where they would be put in situations that weren't easy and no matter what decision you made, it wouldn't be the right one.
"Add to that the adventure, the jumping through the gate, man, discovering other worlds. It's what the human being's all about."
Stargate SG-1's 'A Matter of Time'
The episode Cunningham remembers best was his first as Major Paul Davis, the Stargate SG-1 episode 'A Matter of Time' (S2, Ep16). "I auditioned for the show maybe 15 times. I couldn't get anything. So my first day when I did get it, I was very excited and didn't want to screw up." He was particularly conscious of not wanting to let down co-star Don S. Davis (General Hammond), who had been a mentor to him during Cunningham's early years in Vancouver. "It was almost like he had vouched for me and I wanted to make sure that I didn't dishonor our relationship."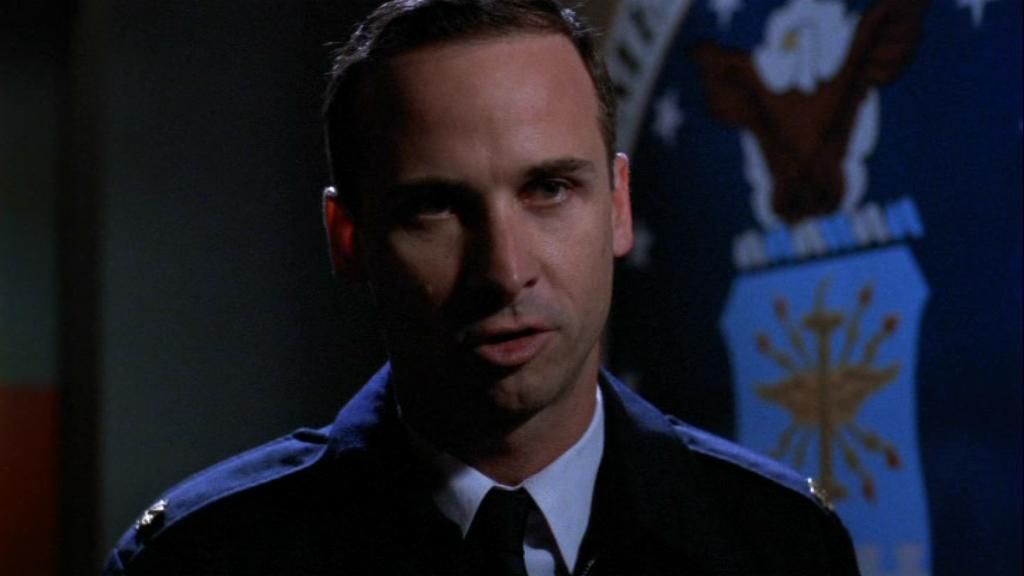 Admitting that he was "terrified" every time he stepped onto the Stargate SG-1 set, Cunningham chalks up some of the intimidation to Richard Hudolin's iconic production designs. "It was imposing! The first time you actually see the gate, yeah, you're on a set, but that set was so realistic. It was all legit, so you could easily get absorbed into the illusion." Other installments he recalls with enthusiasm are the Stargate SG-1 episodes 'Foothold' (S3, Ep14) and 'Prometheus' (S6, Ep11), the latter because he got to lock horns with Richard Dean Anderson's Jack O'Neill.
"Again, I didn't want to screw that up because he's not just an actor: He's an executive producer on the show," Cunningham enthuses. "So I really made sure that I was ready to go. It was funny because I felt like he was testing me because he came at me really hard. I'd never seen Richard really do anything like that. And I thought, 'Better know your stuff, man.' It was alive. I felt good.
"So when Richard hit me with the best he had, I hit him with the best I had right back. All of a sudden we became two actors playing a scene, and that was really refreshing and fun."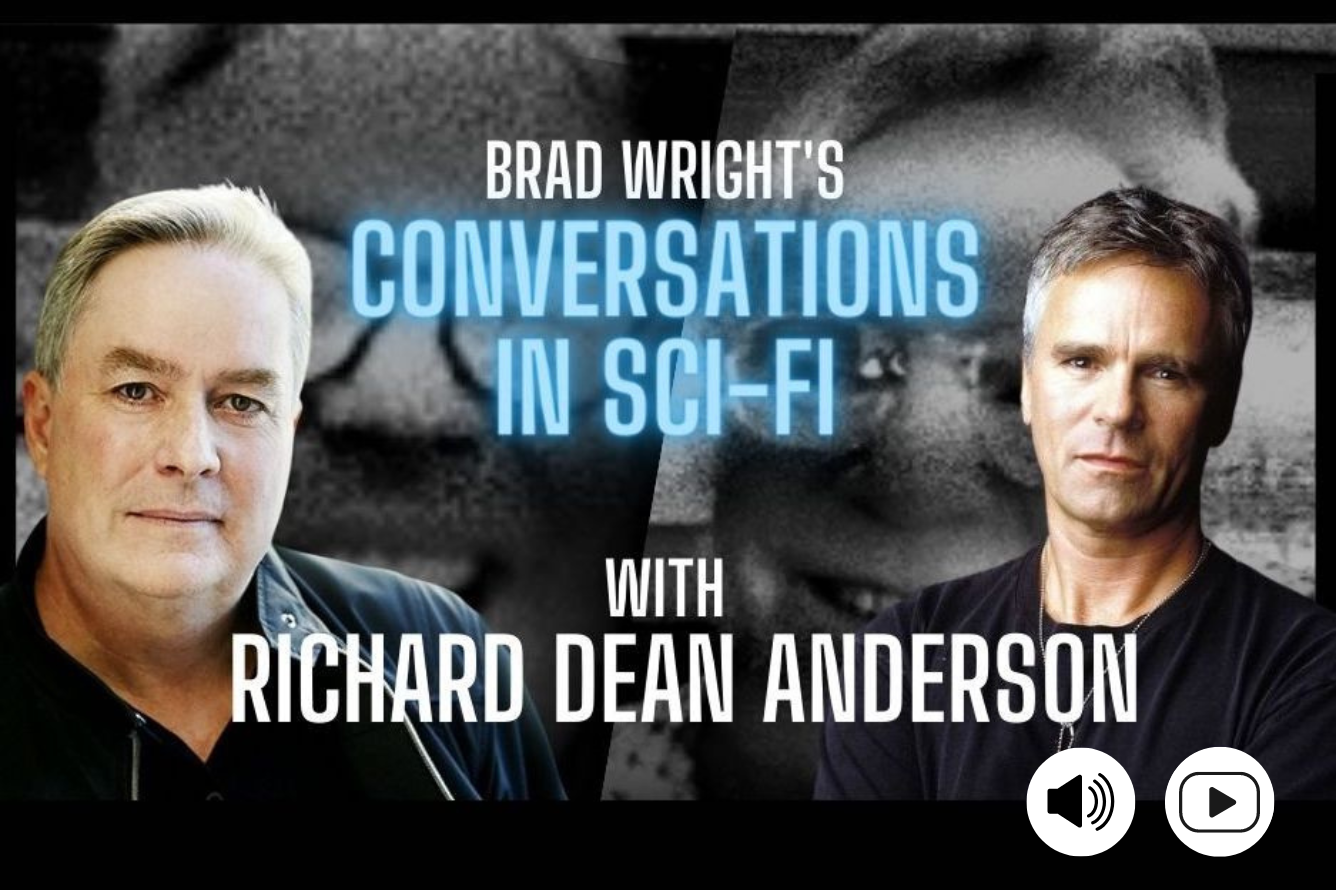 From Stargate SG-1 to Falling Skies
"Canada's Gary Oldman," as Cunningham has been dubbed, actually hails from Los Angeles County and had no inclinations toward acting—or anything—besides soccer. He did it on a dare. School friend Mark Rickerby put him up to audition for a play. Cunningham's reaction was, "Get out of here! Acting's for losers and fools." The joke was on him when he actually got a part. His new reaction was, "'Wow! This is something you can never master because it's different every time. It's something that's open-ended but focused and I want to explore this.' But I remember being very depressed because I thought, 'Really? This is what I'm going to do? Oh my God. Acting? Actors don't have any money.' It's like that joke: What's the difference between an actor and a park bench? A park bench can support a family of four. So I thought to myself: Either bury this desire as deep as you possibly can and never think about it again for the rest of your life or that's it. Make the decision and don't stop until you get what you're going for."
Even so, Cunningham wasn't prepared for just how ubiquitous he would become, which didn't strike him until one night in Germany when he was playing the Stargate convention circuit:
"I remember I flipped on the television once and there was me, Major Davis, speaking German and that's a trip to see! The first thing that came to my head was there's some guy in Germany that got a job! Cool, I'm part of some other guy and paying his rent."
As for Stargate SG-1 itself, "What a blessing. I get to see people I haven't seen in a long time like Gary Jones and Alex Zahara. These are my friends and we don't talk much anymore because we've got our families. But when we were all cutting our teeth, we were bumping into each other at auditions. It's great to see Teryl [Rothery] and Amanda [Tapping] and see everybody getting older because you don't see somebody for three, four years.
"I'm sure they're looking at me and thinking, 'Gee, he looks like crap. What's going on with Cunningham?'"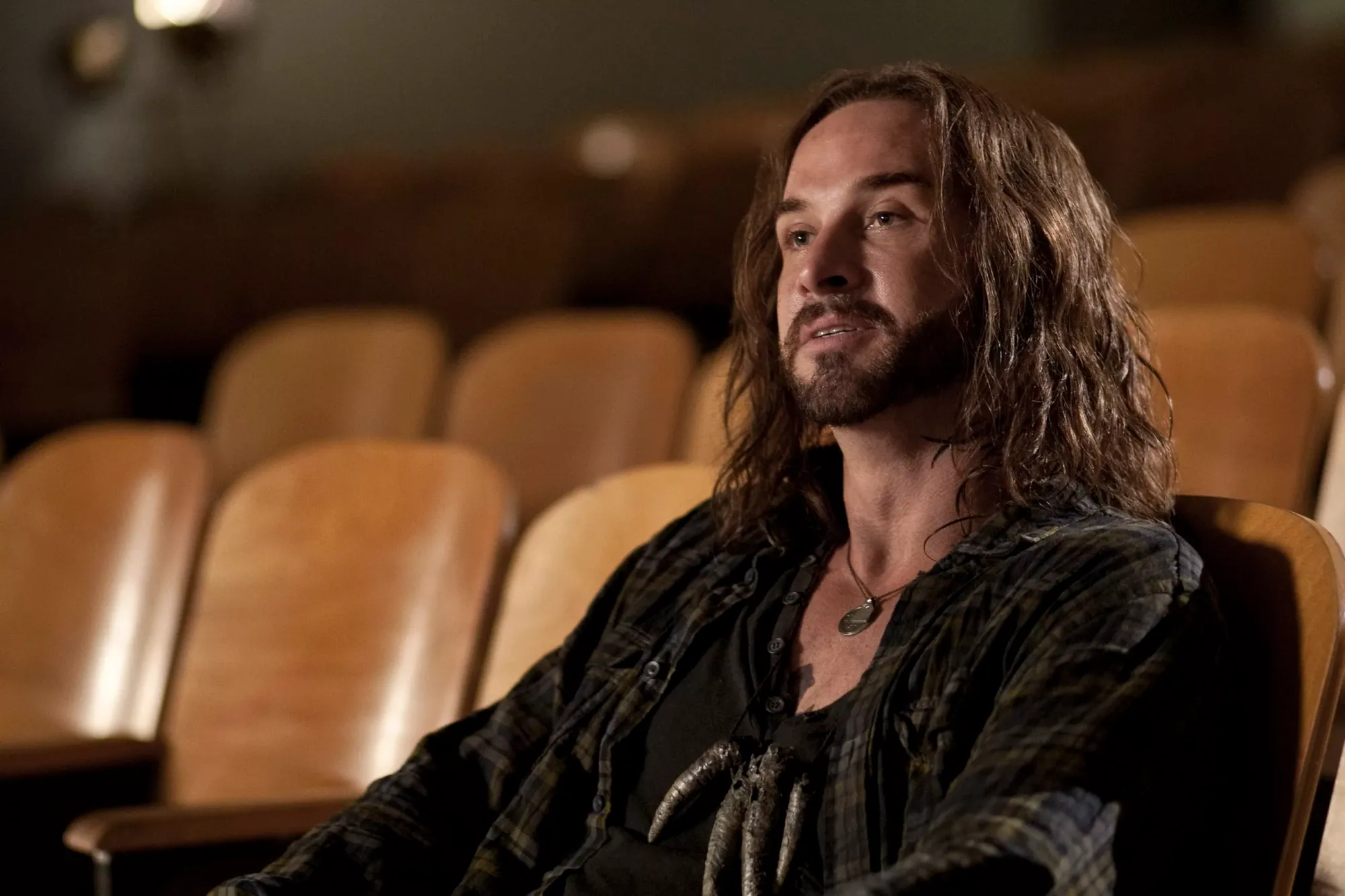 If the actor/writer/director/musician (he plays the saxophone for the sheer joy of it) is recognized for something other than the Stargate franchise (17 episodes and one movie) it's for a 50-episodes-plus-video game arc as outlaw John Pope on the TNT series Falling Skies, which portrays the aftermath of an alien invasion. He almost didn't get it. "They already had a guy. They had someone who'd gone through directors, and producers and met with the network. And then I submitted my tape. I remember being at the audition: I was irritable, I was, 'Ugh, God, I'm not going to get this.' It was my best friend on the planet, Madison Graie, who said, 'Shut up, do it again.' Then she'd give me direction. Then, 'That's it. I got it.' And she said, 'You didn't get crap. Do it again.' I was getting tired, I was getting lazy.
"So it was Madison who got me that job. She metaphorically smacked me across the face and said, 'You can do better than that. So do better.' She put a bit of fire under my ass."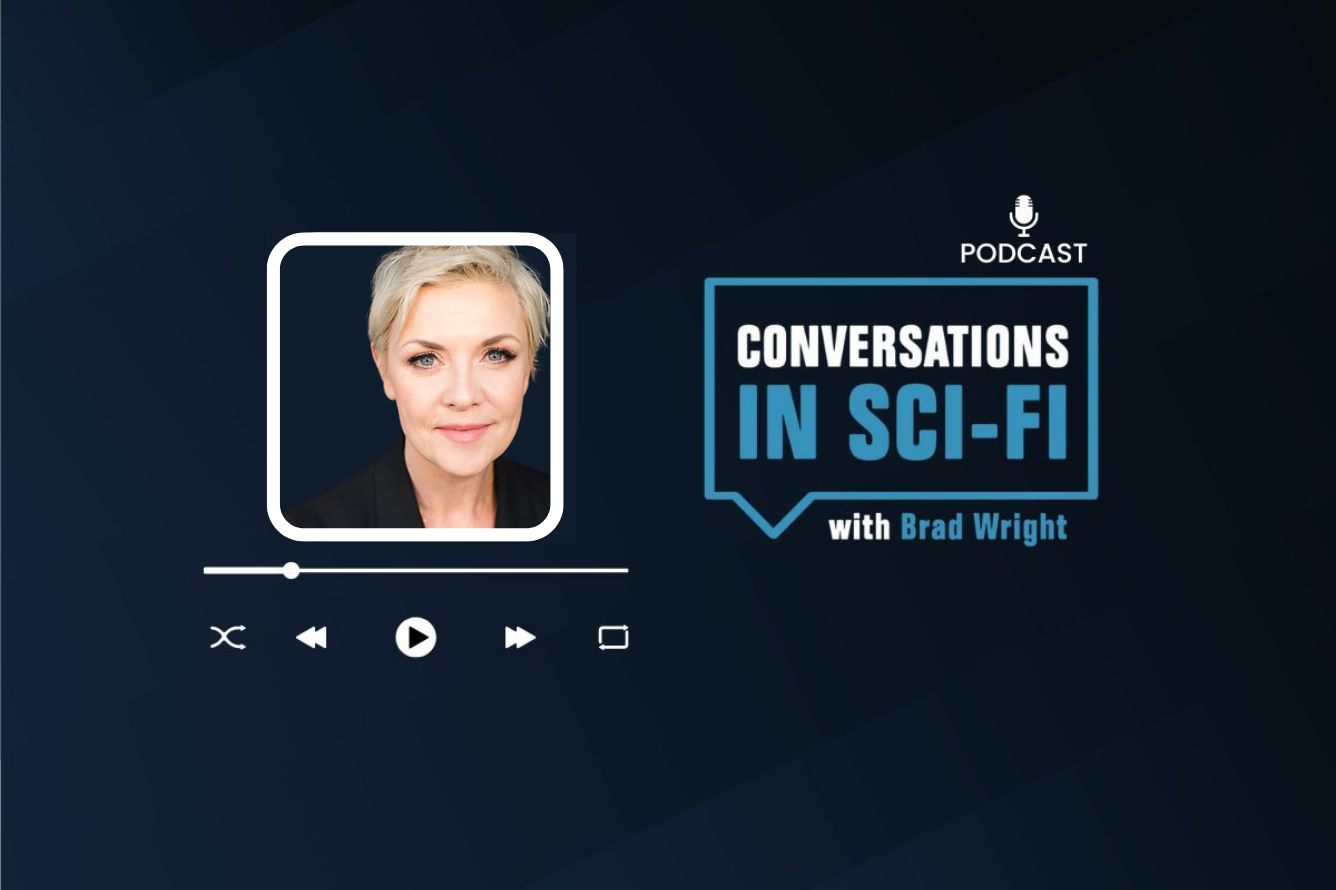 John Pope was a fascinating man, an antihero. Cunningham, who has played his share of dark characters, including the Devil himself (on Canadian series The Collector) provides an insight into how to approach the John Popes of this world.
"There's never been a bad guy. At least not as an actor. Very few people think they're bad. Serial killers think very highly of themselves. If anything, they think they're providing a service. So that's how you approach it."
As for Pope and his sometime antagonist Tom Mason (Noah Wyle), "These were very smart guys. Either one of them could have gone on to college and been a professor—and Noah's character did, whereas Pope went down a different road. I loved that [Pope] was well-read. He was up to speed on the American Revolution and U.S. history. Tom ultimately had him beat in the brains department but it was just really neat not to have a dumb bad guy. And they needed each other. So the good guy needed the bad guy and they both kept each other in balance."
Not only did Robert Rodat's early scripts excite Cunningham, but so did the sheer scale of the production. On his first day on Falling Skies, he arrived to find a two-mile stretch of an Ontario highway locked down, with 200 extras in wardrobe and makeup, fires burning, livestock meandering, horses, and army vehicles. "I was staring at two miles of this and thinking, 'This is not your average show. This is something special.' And we tried to make it that. Unfortunately, we went through a number of [showrunners] through the five years that it was on the air. We lost some of the blood that we started with but, God, it was such a wonderful experience and I'm grateful for it."
Blood Drive, The X-Files, and Da Vinci's Inquest
But, more than even John Pope or Major Davis, Cunningham's absolute favorite role was as Julian Slink, the outrageous emcee of Blood Drive, a dystopian Syfy series shot in South Africa. Its premise was a global death race in which the cars were powered by human blood. Half-goth, half-Greatest Showman, Cunningham presided over the debauchery.
He enjoyed the shooting despite—or perhaps because of—being rarely afforded more than one take, so he could go to the limit. Cunningham calls it "the most insane thing I've ever worked on in my life. It was wacko,  vile, disgusting, brilliant, wonderful, stupid, horrible, smart—it was everything and it's not necessarily a show that I can recommend. But I never had an experience like that as an actor  because I was able to contribute at a level that I've never been allowed to before and do whatever  I wanted to do because there was no template."
He's experienced similar creative freedom on DaVinci's Inquest, the popular Canadian police procedural in which only he and lead Nicholas Campbell was permitted to improvise. If you loved Major Davis, Cunningham's sleazy Detective Brian Curtis was the man you loved to hate. But it was a part he almost didn't land. "At first I couldn't get an audition for it. The feedback was, 'Colin's totally wrong for this.' When I heard that I knew the job was mine. Totally insane but I knew I could play the part. I knew what Chris Haddock meant. I didn't look the part. I had short hair, I looked like Pauly Shore. I let my goatee grow out a little bit and I put on the wig, and I went in. Basically, when you look that different, all you have to do is talk. That's what I did with John Pope.
"The wig, the hair, it's all going to do the work for you. All you have to do is stand there and breathe, for God's sake."
"What I remember about that show was the genius of Chris Haddock. It's too bad because a lot of U.S. viewers aren't familiar with the show. I thought it was the best cop show ever made, in my humble, personal opinion. The writing was so good and Chris went on to do Boardwalk Empire. There was no surprise when I heard that."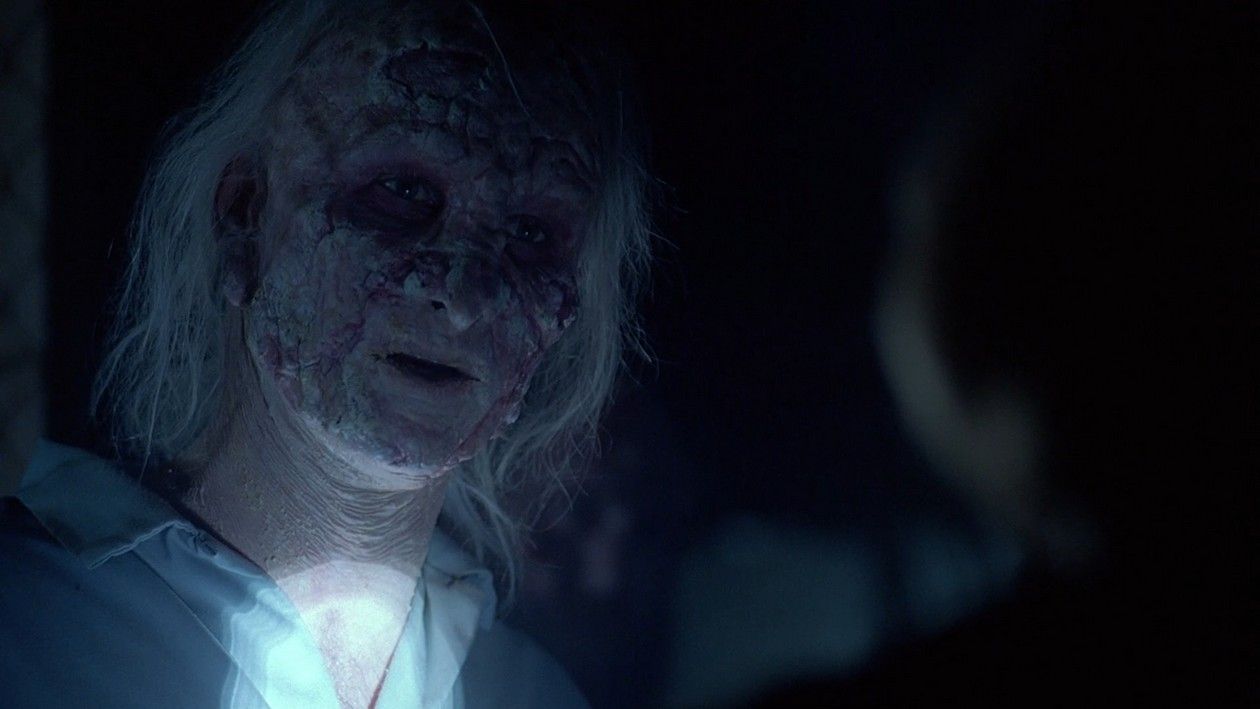 The versatile actor also made three appearances as three different characters on The X-Files, a gig he recalls with relish. "If they knew you as playing The Whatever three months ago and they needed someone who was going to be able to play a leper or be in prosthetics or a lizard, they'd call you up again and offer it to you. Working on that show was very, very special." Part of what made it so endearing was dealing with showrunner Chris Carter and producer/director Rob Bowman, "extremely generous men. They were really good guys. They looked after their crew. Everybody worked really, really hard. Those guys showed something I haven't seen since and that's loyalty, even for those at the lowest level."
Centigrade: Taking a Short Film to Feature
After all the years of success on Stargate, Falling Skies, and feature films, Cunningham did something highly unusual. He simply dropped out of show business. He had relocated to New York City by 2020 when the Great Pandemic hit. Film, television, stage work, everything ground to a halt. So Cunningham packed up his car and relocated to St. George, Utah, of all unlikely places. And loved it. "I had an opportunity to see some shows in St. George and I was blown away at the caliber—the caliber—of talent that I was looking at. It wasn't good theatre for community theatre. This was good theatre. I would see plays that resonated for a week. I couldn't stop thinking about it. They moved me as a human being."
Bitten again by the acting bug, even at a nonprofessional level, Cunningham decided to join St. George's theatrical fraternity, starting by trying out for Bill Sikes in Oliver! "I'd never done a musical before, so I thought, 'Okay, you're going to have humble yourself, man' because I can't dance for squat. I can hold a tune. I'm not a singer. I'm at a community theatre and people are looking at me like, 'Isn't that Major Davis over there?' 'That guy looks like John Pope.' And I've got three left feet. I don't know what I'm doing for the dance audition. Long story short, the same people who said, 'Who the hell is that guy?' are some of the best friends I've had in my life."
Success as Bill Sikes reignited Cunningham's love of the stage and he followed up with A Christmas Carol and The Fantasticks. "The people of St. George have opened their hearts and homes to me, and I'm forever grateful. I love being onstage, I love being on the boards. It's great. I've done more work in Utah than I have in the last 20 years anywhere because they never locked down.
"I went out to Utah and had the busiest two years I've ever had."
He also got to concentrate on his passion project, Centigrade. What began in 1990 as a story idea scribbled on a napkin at Denny's grew into a short film that made the rounds of the festival circuit. It was picked up for TV development by MGM, which had the bad fortune to go bankrupt. So now Cunningham is doing a mix of crowdfunding and beating the bushes for financing to upsize Centigrade into a feature film. Prior to a screening at FanX in Salt Lake City, Cunningham described it as a "faith-based" project. Its worldview is distinctly hellish. An abusive father throws his child out of the dilapidated Airstream trailer in which they are living, only to find himself being towed down a desert road by an unknown vehicle, locked in, unable to escape his new Hell on Earth.
Cunningham freely admits to having been inspired by Steven Spielberg's breakthrough feature Duel (1971) and by Dennis Weaver's performance therein. "I'd quit acting and I thought, 'Okay, I want to see if I can do this directing thing. The best way to do that is not to have people talking. I want to see if I can tell a story strictly through the camera.' I also wanted to explore the theme of comeuppance, of karma. So often today, people get away with everything. I mean they not only get away with it, but they also get paid on top of it. It's the most insane thing. I don't want to use the word 'justice.'
"Things have become so crazy, I wanted to explore that theme of You did something, nobody saw what you did but you're still not going to get away with it."
"So now we're trying to make it into a feature film but it's tough because is the budget going to be $12 million, is it going to be $3 million, is it going to be $700,000, are we going to get one of these $150,000 movies? So it's been really interesting in that way because I want to do it right and you don't want to cut corners. I've taken a lot of meetings, hoping that someone's going to help us pull the trigger on it."
As to what else keeps him going, Cunningham is surprisingly candid. "I'm not particularly inspired to keep going. Not at all. What I have is a complete and total inability to stop." He allows that "I do love it. It's so hard to go back to a desk job after you've had that. It's really, really hard to put on a name tag after that. Not to belittle an honest day's work because I've worn a name tag and a headset, and I got your order wrong when you went through the drive-thru. That was me!
"But when you're on stage, whether it be film or theatre, there's just nothing else like it," the versatile Californian concludes. "Time stops. The world goes away. Once you've had a taste of it you're chasing the dragon for the rest of your life."
This article was first published on June 22nd, 2022, on the original Companion website.
As a member of The Companion, you're supporting original writing and podcasting, for sci-fi fans, by sci-fi fans, and totally free of advertising and clickbait.

The cost of your membership has allowed us to mentor new writers and allowed us to reflect the diversity of voices within fandom. None of this is possible without you. Thank you. 🙂
Comments