News that the new Babylon 5 animated movie, Babylon 5: The Road Home, will be rated PG-13 for "some action/violence" has resulted in some manufactured controversy from clickbait factories.
In the UK, the original show was certified 12 by the British Board of Film Classification (BBFC), so perhaps what people aren't asking for isn't actually Babylon 5. The show was always more mature and complex than its contemporaries, but being mature doesn't necessarily mean being 'unsuitable.'
The PG-13 rating was invented, after all, in the wake of the heart-tearing human sacrifice in Indiana Jones and The Temple of Doom (1984) – the first PG-13 was then given to bleak Cold War 'what-if?' Red Dawn (1984). A study in 2013 revealed that modern PG-13 movies are more violent than R-rated movies:
Gun violence in PG-13 films has more than tripled since the rating was first introduced in the mid-'80s, say the researchers. The level of violence in PG-13 films have been roughly on par with those of R-rated movies since 2009, and in 2012 PG-13 movies actually surpassed R-rated films in that regard.
Additionally, animated violence needs to be extremely heightened and gruesome, to push the rating up, see, for example, Akira (1988). Other causes of the leap from PG-13 to R include sexual profanity, intense or persistent violence, sexual nudity, and drug abuse. Does that sound like Babylon 5 to you?
Written by Babylon 5 showrunner J. Michael Straczynski and produced by the team at Warner Bros. Animation, reuniting a good chunk of the surviving cast, we have every reason to be excited about the new movie.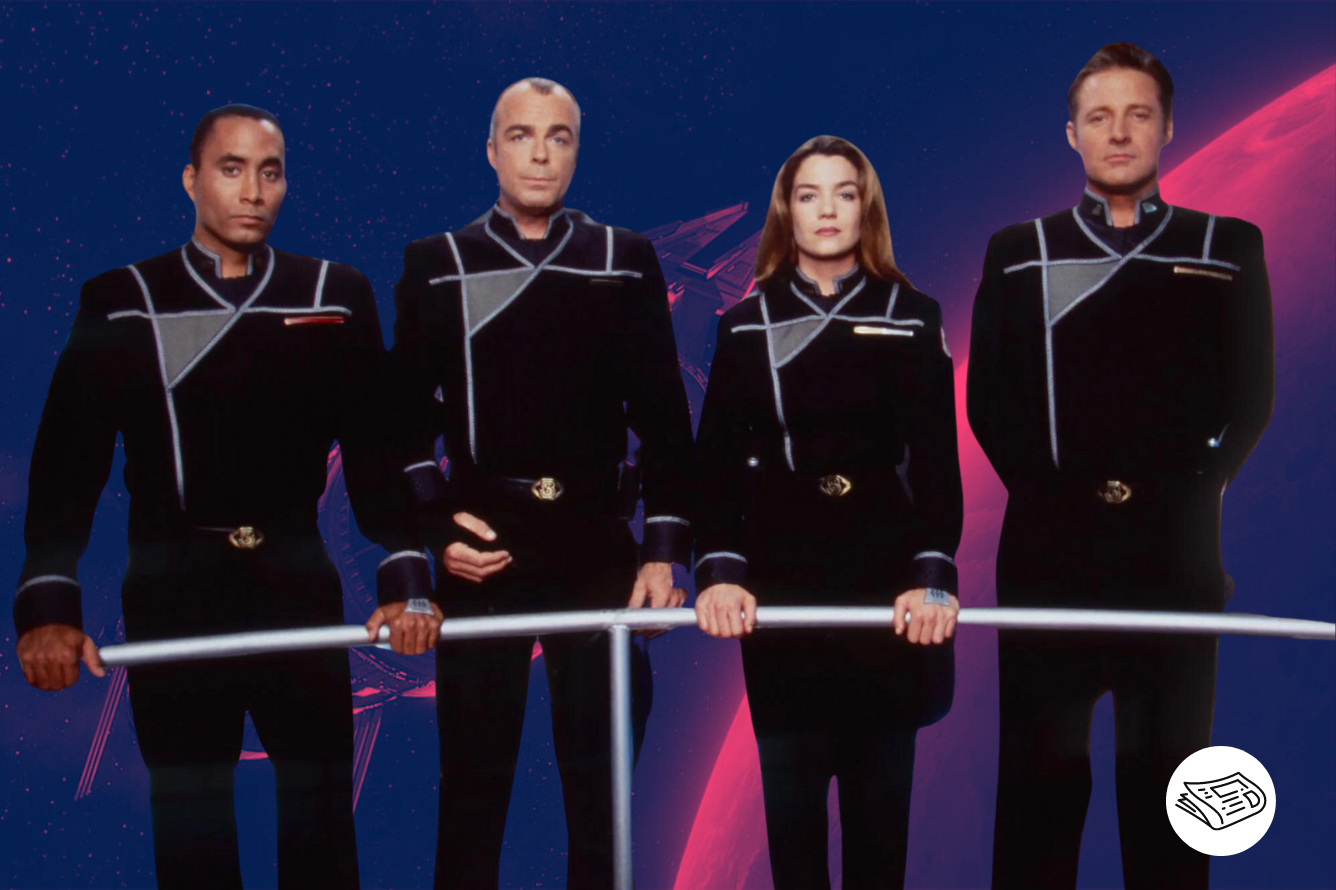 Besides, Babylon 5: The Road Home is in good company: great PG-13 animated movies include Persepolis (2007) and Princess Mononoke (1999), and Warner Bros. Animation's Dark Knight Returns (2012).
As a member of The Companion, you're supporting original writing and podcasting, for sci-fi fans, by sci-fi fans, and totally free of advertising and clickbait.

The cost of your membership has allowed us to mentor new writers and allowed us to reflect the diversity of voices within fandom. None of this is possible without you. Thank you. 🙂
Comments