According to Los Angeles Times, prolific TV, film, and theater production designer John Iacovelli died on April 14th, 2023, following a struggle with cancer. He was aged 64.
Iacovelli served as production designer on Babylon 5, the spin-off series Crusade, and the TV movies, Babylon 5: In the Beginning (1998), Babylon 5: Thirdspace (1998), Babylon 5: River of Souls (1998), Babylon 5: A Call to Arms (1999).
In 1998 Iacovelli was nominated for an Art Directors Guild Excellence in Production Design Award for his work on the show, sharing the nomination with Babylon 5 art director Mark Walters.
Babylon 5 creator J. Michael Straczynski paid tribute to Iacovelli on Twitter, calling him "the soul" of the production.
"John was such a wonderful person," wrote Londo Mollari actor Peter Jurasik on Facebook. "Lovely generous funny   Dedicated and passionate designer. Completely successful life. Loved and respected by so many."
"It was a pretty daunting task," Iacovelli told Cinefantastique in 2000. "We tried to show that Babylon 5's a big place, analogous to something the size of Manhattan in space. There's always that challenge to make it seem bigger than an ocean liner."
Drawing on his theatrical experience, Iacovelli made extensive use of 'swing stages' – redressing existing sets to create new locations.
"Almost every set was redressed for an episode," said Iacovelli. "The Observation Dome was the Bridge to another ship. We've done that a couple of times with [Earth Force warships] the Agamemnon and the Cortez. On Stage A we had this area called the Docking Bay which was basically an open area [that] was very flexible and we often put other smaller sets within that.
"We moved them around. There's the Fresh Aire restaurant which was in the same place as the Zen Garden. Every set doubled at least once. The Council Chamber, I think, we've gotten six or eight sets out of that basic set-up. Actually, the Med Bay was the only set that did not become some other set."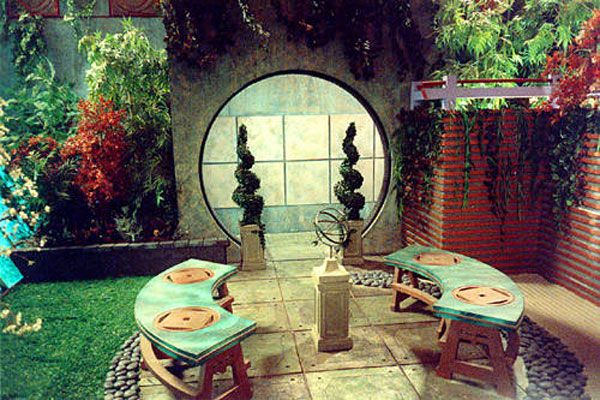 Summing up his experiences on Babylon 5, Iacovelli commented:
"I feel like this looks like my work more than any other show I've worked on. There's sort of an accepted way to do a sitcom set or a TV movie set. In this show, there were no rules. I felt that I've really been able to give it a visual look that's my sensibility.
"I surrounded myself with a really incredibly good staff. I micro-managed everything and was in charge of every little detail and certainly had veto privileges that way, but I really gave a lot of confidence in my staff to come up with ideas."
Our thoughts are with his friends and family.
As a member of The Companion, you're supporting original writing and podcasting, for sci-fi fans, by sci-fi fans, and totally free of advertising and clickbait.

The cost of your membership has allowed us to mentor new writers and allowed us to reflect the diversity of voices within fandom. None of this is possible without you. Thank you. 🙂
Comments