Farscape's creators Rockne S. O'Bannon and Brian Henson gave a new interview as part of Shout! Factory's Fandemonium Marathon, explaining the thought process behind the diminutive despot Dominar Rygel XVI (voiced by the late Jonathan Hardy).
In the clip, which is exclusive to SyfyWire, the duo recalls pushing the Jim Henson Creature Shop to its limits in order to create the show's iconic "strange alien lifeforms."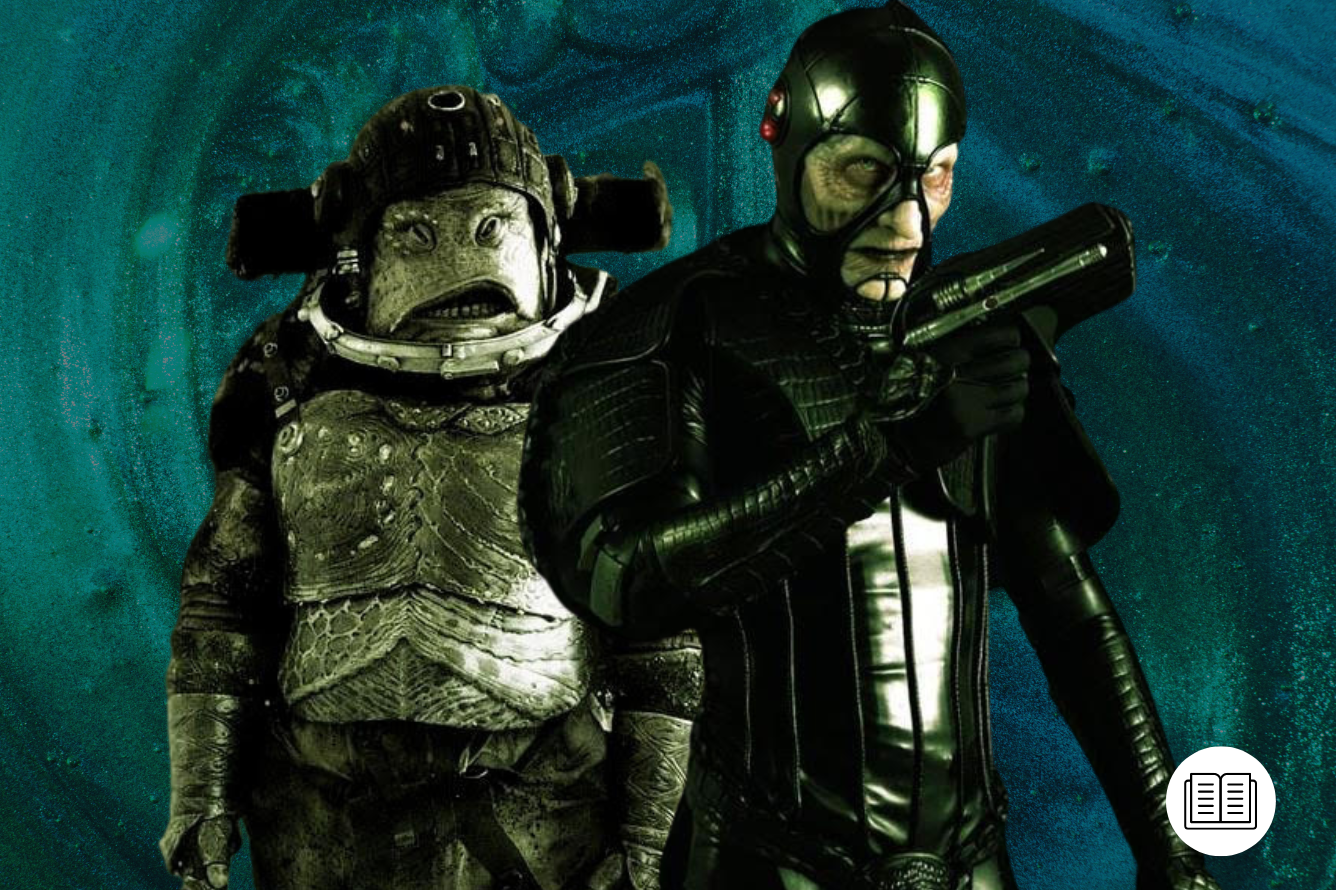 "Rygel, that was as small as we could make him, basically, and be able to work him" explains Henson.
"I wanted Rygel to be 12-inches, because he's a ruler," continued O'Bannon. "Which is a joke that could never be said, but tickled me. But he wouldn't be able to be articulated."
The Farscape Fandemonium Marathon will air on Shout! Factory TV and Farscape TV on May 5th at 9 pm EST / 6 pm PST, with an encore presentation on Farscape TV on May 6th at 6 PM 9pm EST / 6pm PST.
The stream can be viewed on Farscape.TV; the Shout! Factory TV app on Roku, Amazon Fire, Apple TV, and Android; and the following digital streaming platforms – Amazon Freevee, Amazon Prime Channels, Local Now, Plex, Pluto TV, Redbox, The Roku Channel, Roku Premium Subscriptions, Samsung TV Plus, Sling TV, STIRR, Streamium, TCL, Tubi, Twitch, and XUMO.
As a member of The Companion, you're supporting original writing and podcasting, for sci-fi fans, by sci-fi fans, and totally free of advertising and clickbait.

The cost of your membership has allowed us to mentor new writers and allowed us to reflect the diversity of voices within fandom. None of this is possible without you. Thank you. 🙂
Comments