Odd One Out, a short documentary film about the Oscar and BAFTA Award-winning prosthetic effects artist Adam Johansen has just hit its funding target on Indiegogo.
Johansen started on Farscape and is credited as a special makeup effects artist on 86 of the show's 88 episodes. He now runs Odd Studio, with fellow Farscape alumnus Damian Martin.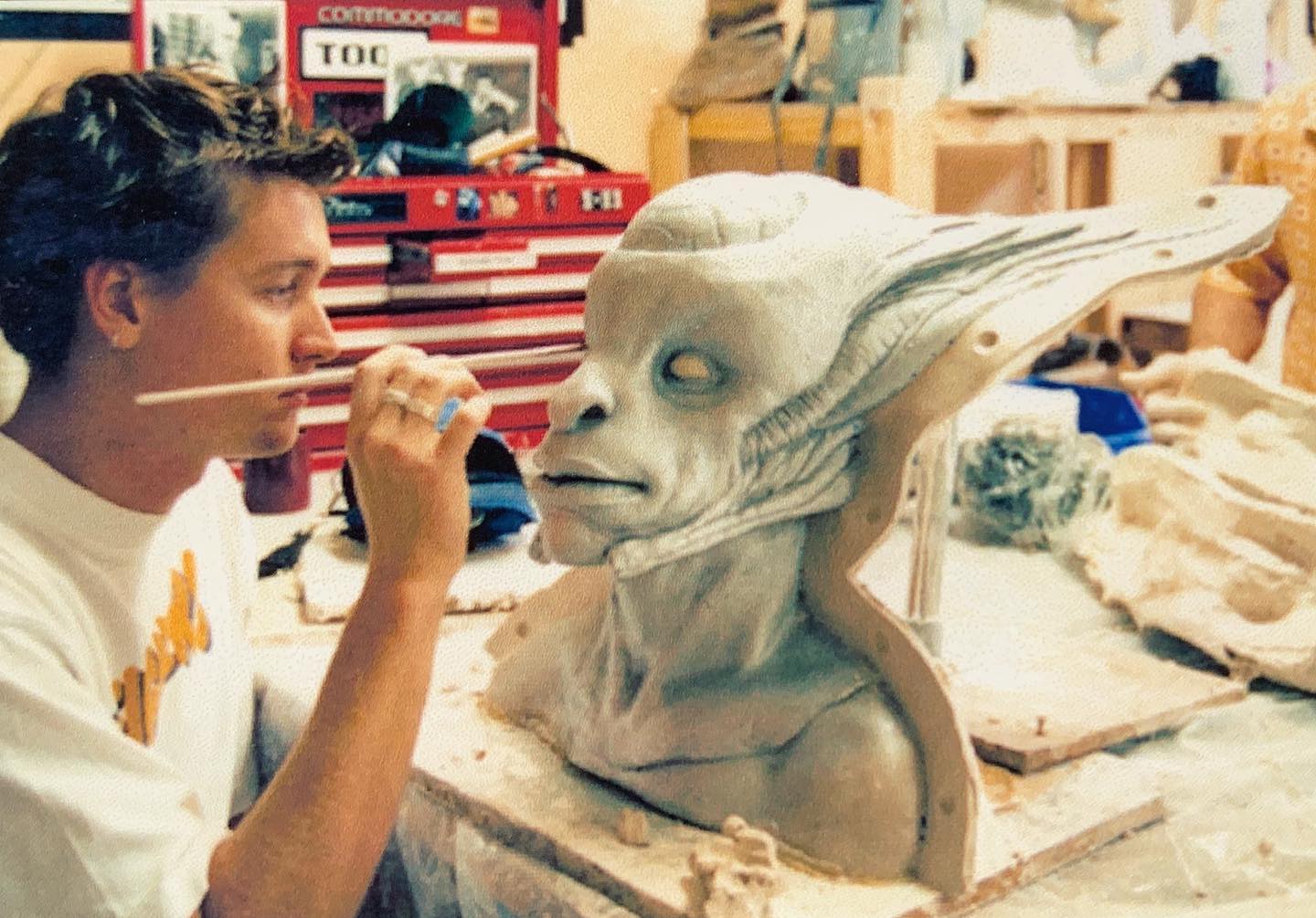 His other credits include Superman Returns (2016)  Mad Max: Fury Road (2015), Alien: Covenant (2017), Pacific Rim: Uprising (2018), Shang-Chi and the Legend of the Ten Rings (2021),  Thor: Love and Thunder (2022), and Evil Dead Rises (2023).
At 15 minutes Odd One Out will only scratch the surface, but it sounds like a cool little project that will cast a light on an effects pioneer who played such a major role in a show that we love.
The synopsis reads:
Born in Western Sydney, he grew up as an imaginative child – lost in his rich inner world, where nothing is limited in his reality. When feelings of disbelief & disregard of his dreams are expressed, it becomes clear that it is a choice on whether we put action to our goals. Either follow the words of society and quit – or persevere and see what opportunities come from that.
Odd One Out is a 15 minute, short coming of age documentary, set in Western Sydney, Australia. In a sit down interview, Adam and myself will be deep diving into his pathway to success. Stories from Farscape, the opening of Fox studios, to the stark reality of leading the mould shop in prosthetics at the age of 20,  & his lessons learnt along the way, whilst creating his dream career.
Taking inspiration from supernatural, sci-fi 90s classic films and monsters through the mind of a 10 year old in 1985, guided by the words of his 43 year old self in 2023. We explore how an 'odd one out' kid, feeling the pressure and disregard of society can become a pioneer for prosthetics and animatronics across Australia and Hollywood.
The film has already surpassed its goal of $2,500 AUD with 56 days left, so get involved!
As a member of The Companion, you're supporting original writing and podcasting, for sci-fi fans, by sci-fi fans, and totally free of advertising and clickbait.

The cost of your membership has allowed us to mentor new writers and allowed us to reflect the diversity of voices within fandom. None of this is possible without you. Thank you. 🙂
Comments