Warning: This article contains spoilers for the Loki episodes 'Glorious Purpose' (S1, Ep1) and 'The Nexus Event' (S1, Ep4). Proceed with caution.
In March 2021, Visual Effect Supervisor Brad Parker made an extremely bold statement. He predicted that Loki would "defy expectations". Now, considering the bar that had been set and the anticipation built, it was a brave claim to make.
Inevitably, Parker was right. Loki, Marvel Studios' third venture into television after the success of WandaVision (2021) and The Falcon and the Winter Soldier (2021), has already defied expectations. Disney CEO Bob Chapek revealed the show's first episode "Glorious Purpose" was the most-watched series premiere on Disney+. The opening chapter accumulated 731 million minutes viewed – almost 50 percent more than The Falcon and the Winter Soldier (495 million) and WandaVision (434 million).
Under the watchful eye of Marvel's VFX boss Dan DeLeeux, visual effects company FuseFX – alongside a further nine VFX units – went about creating and compositing several elements to put Loki on our screen. This is made even more impressive by the fact that principal photography paused after just three episodes when the pandemic hit.
FuseFX's contribution was spearheaded by Wayne England, a VFX veteran of 25 years whose credits include Utopia (2020), Watchmen (2019), American Horror Story (2019), and Interstellar (2014). England, who was brought up in the county of Hertfordshire in the UK, was always yearning for a chance to create imagery for the big screen, albeit on this occasion the big screen inside your home.
Adventures in Space and Time
Inspired by 2001: A Space Odyssey (1968), mesmerized by Star Wars (1977), and dazzled by The Matrix (1999), there was never any doubt for England that he'd end up in the industry.
In the early 90s, England enrolled at California Institute for Arts studying a dual masters in music composition and experimental animation. With spells at Digital Domain and as a self-contractor, as well as a year in China designing and directing a theme park ride, he has seen it all.
"Visual effects are a service to something," says England, when reflecting on his role's value in production.
"It's the idea of a story. How can you best fashion a story and have the vision in one's mind? Like, when you're reading a book? Or what do you see in your mind? And if it's possible to realize that through visual effects – fantastic."
And it is in Loki that England sees the perfect blend between a gripping narrative and stunning visual spectacles. England is quick to highlight the coordinated effort from several visual effects teams across the world – something which has been the norm on big-budget productions.
FuseFX's slice of the pie resulted in some of the more memorable aspects of the show – which has already been commissioned for a second series before its first ended. England's eye-catching contributions are on full display throughout – from the time doors and the stage theater to the time-turner technology and deletion effects. In total, FuseFX contributed to more than 235 shots.
Furthermore, England and co. created the 'pruning' effect, a feature that takes place when a variant is deleted from existence.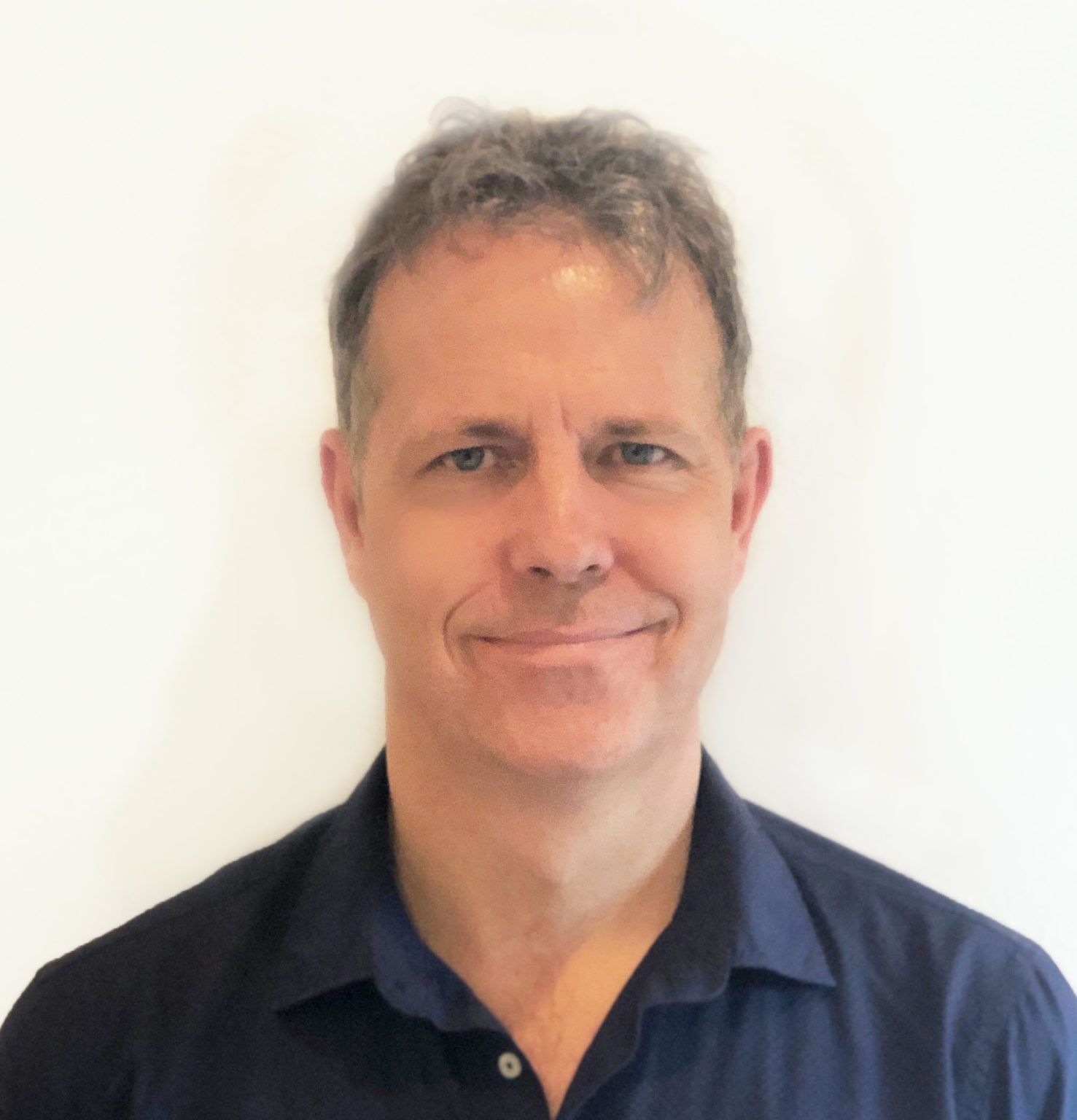 Loki's Signature Visual Effects
Events in Loki take place after Avengers: Endgame (2019) – or The Avengers (2012), depending on your point of view – as Tom Hiddleston's character is taken in by the Time Variance Authority, an organization that governs the 'timeline'. It is an element unexplored by the MCU since its inception in 2009 and was a far cry from the two existing MCU shows on the streaming platform, WandaVision and The Falcon and the Winter Soldier. The enormous undertaking to design a world that jumps in various points in both time and space required nothing but the best from the 10 large VFX companies on hand.
A fan favorite in Loki has been the 'Time Theater' – a highlight reel of a variant's life. On top of the COVID-19 situation, the constant work schedule threw up a plethora of challenges. England says his team took a "deep dive" into the work on the Time Theater Stage.
"The overall quality of the finished look of a lot of the work that we put out was very, very satisfying," England observes. "Marvel set a very high bar on the quality and look. Kevin Harlan, our visual effects producer, and Jeremy Renteria, our comp supervisor, did an absolutely amazing job.
"Marvel tasked us with developing the look and motion for the default state of the Time Stage curtain appearance in addition to the recollection-memory projections from Loki's past. We evolved a system that realized both and uploaded those master files to Marvel.  As it turns out, there was further specific creative evolution beyond our sharing of the system with the projected recollections from Loki's past. That specific work was further evolved by ILM – another example of the team effort on display."
England says they created a "very, very powerful system" for their Houdini FX artist – someone who works explicitly with Houdini, software that can be used to create complex 3D lighting and particle effects.
He adds: "Everything you see with the Time Stage Theater and when it turns into the logo, we evolved that functionality. ILM also worked on the Time Station, they do a lot of the memories that you see where characters emerge. ILM ended up doing those memories of Loki's past that were represented in the Time Stage. But for us at FuseFX, it was a great part of the production to evolve such a powerful system."
Another key effect worked on at Fuse was the Time Turner used by the TVA and Loki. England and his team not only established the appearance of the machine but were tasked with developing the motion.
He continues: "We established this with Mobius 'reversing' Loki, after they entered the Time Stage Theater for the very first time together.
"The unique characteristics of that look were then applied again to Mobius's second reversal of Loki and to Hunter B-15 being manipulated within the Time Turner by Loki, for which we created eight shots of him reversing and manipulating her in the Time Stage Theatre and one more shot where she appears from the time turner effect, into a TVA hallway.
"That master system that established the Time Turner look, which was a Nuke file upon the request of Marvel, was then uploaded and shared with other studios to implement into their sequences including Time Turner effects. It was a truly collaborative effort."
Unlike its Disney+ counterpart The Mandalorian, the show chose not to use the StageCraft LED service – a 360-degree virtual set as it "just wasn't creatively super-relevant" for Loki according to art director Kasra Farahani. It was Farahani's visionary objective for the show to be Mad Men meets Blade Runner (1982).
Instead, the job of creating entirely new visuals for Loki had inspiration from a film made 40 years ago – David Lynch's Dune (1984) – especially an element that England's team curated.
A shield practice scene from the '80s sci-fi epic inspired the TVA's time doors, with 150 versions produced in total. As an integral part of the storyline, this was an area where many companies contributed. In fact, a staggering 701 names are credited in the visual effects category alone on iMDB.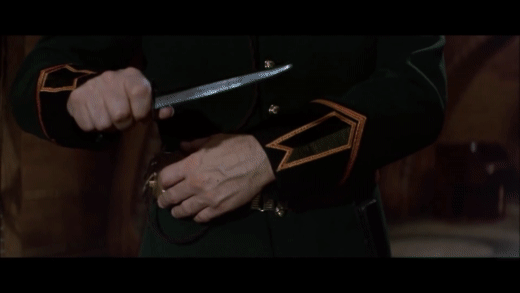 "To begin with, we had been provided materials to help us conceptualize how these time doors could work," England recalls.
"The time doors illustrated someone becoming an echo of the person who has come through. And then it was the same once they'd passed through; there was a ghosting of their effect, a kind of a blurring out.
"Like the Time Stage Theater and holograms, we evolved these assets and added our creative take to create a believable technology to be used by the TVA. There was a good dose of shared development with the time doors – very proud of the specific contributions we made to that. We both received and were asked to share our development a couple of times for specific advancements we made. We were able to kind of really push that forward."
Working from Home on Loki
What makes Loki so remarkable, like so many recent premieres, is the sheer amount of work created during a pandemic. The entirety of post-production was done during the pandemic with workers around the globe creating visuals from their very own front room – the same room many would see it in for the first time.
England explains: "We had done a test for the Time Stage Theater effect back in February 2020 only for the production to be shut down a month later. We were awarded a bunch of work in May and began to transition into working from home. We came to love Microsoft Teams and software called Clear View, which enabled us to look at the offline and work in high definition, from home.
"We worked with the visual effects editor and would review shots, through Clear View and Teams. Luckily, I do have my own studio at home. Everybody was working in their own way from home on the shots."
Loki's Pruning Effect
For England, one of the most fulfilling contributions to Loki was the gut-wrenching 'deletion' effect – also known as the 'pruning' effect.
"The most fulfilling part was the 'deletion' cooling effect because I jumped in at the concept art stage and I got so into it, that I stayed up all night," reveals England.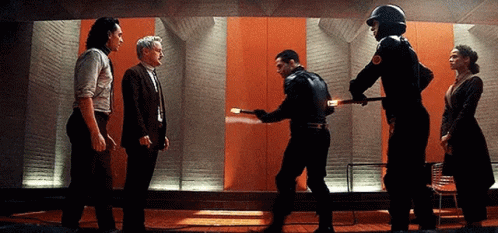 "There was one night working on evolving the concept image that we were presenting, trying to get a BIOS approval for the deletion effect. I stayed up all night, tirelessly working on making it the very best creation possible. We submitted it and they gave us a thumbs up.
"And then what that meant is now we can transition to the Houdini-based effects of making what we're seeing in the concept art look like that in motion. I got to work with some really talented artists and that was a very enjoyable process for me. To go from concept, all the way through to working with the artists in getting the effect over the line looking how it did was super satisfying."
But the most satisfying part of all for England? Watching the finished product at home with his 12-year-old son.
"He really enjoyed watching The Falcon and The Winter Soldier, so it was great to say I'm working on an MCU project. It was fun sitting there and at a certain point, I would press pause and tell him the bits I worked on and would get a smile. He'd ask when the effect would come, and I'd get a smile.
"It is always a proud moment."
This interview was first published August 3rd, 2021, on the original Companion website.
As a member of The Companion, you're supporting original writing and podcasting, for sci-fi fans, by sci-fi fans, and totally free of advertising and clickbait.

The cost of your membership has allowed us to mentor new writers and allowed us to reflect the diversity of voices within fandom. None of this is possible without you. Thank you. 🙂
Comments