Gale Force Nine has previewed some of the new cards that will be included in Firefly: The Game – 10th Anniversary Edition, which is expected to launch on the crowdfunding platform Gamefound in June.
The update published on April 25th, describes the new Caper cards that will come with the 10th Anniversary Edition:
The new rules in the upcoming 10th Anniversary Edition give captains the opportunity to work with Saffron on heists she's been putting together. Like Saffron herself, Caper cards add a mite of unpredictability to the game. If everything falls in your favour, working with Saffron might be profitable enough to help you pull off a surprise come-from-behind win. Of course, this is Saffron we're talking about, so there's just as much chance she might leave you hanging out to dry…
Crew cards now have a new attribute – Deceptive. You can only draw from the Caper Deck if you have an appropriately tricksy crew member.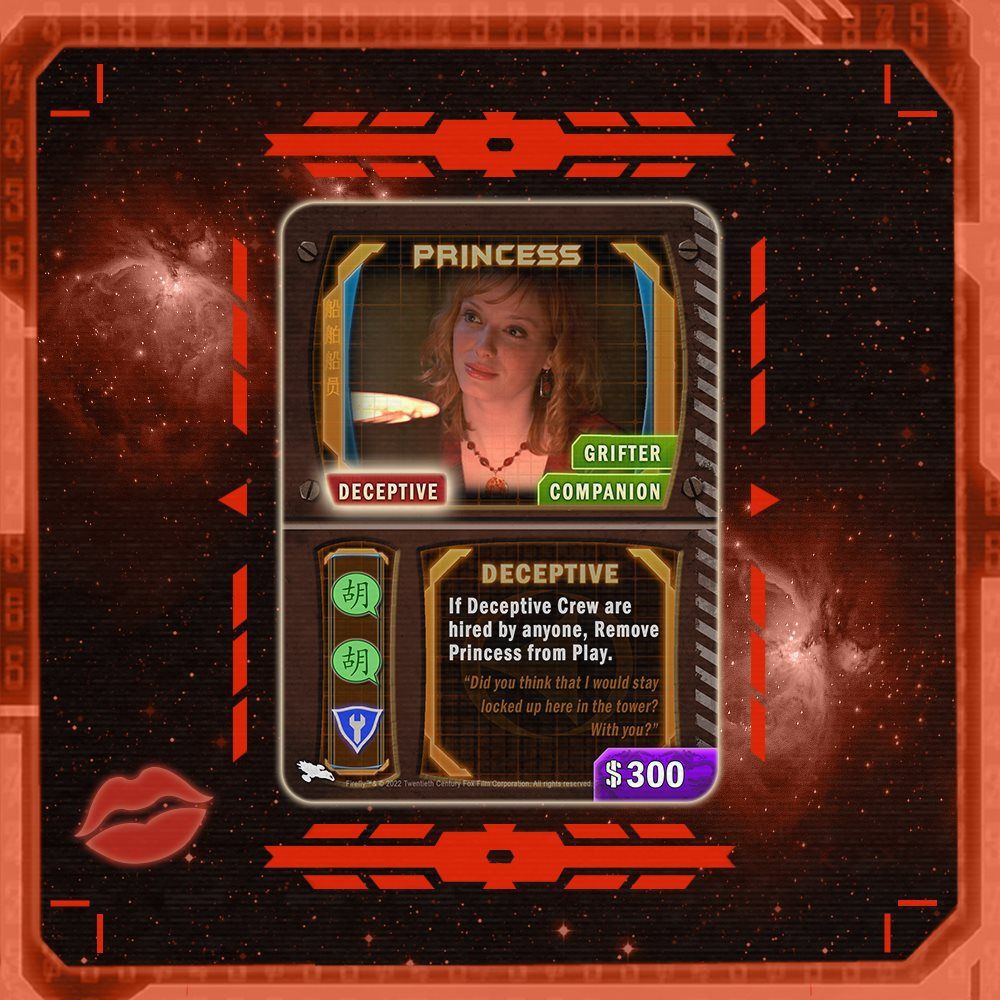 When you choose to Work a Caper, you're taking a gamble. Saffron is always working her own angle behind the scenes. The payout of her Capers is unique. Each Job has a base pay, but it can change based on the suits of the Misbehaves you proceed past. If the cards fall right, you can score a huge payday. If not, you could be left twisting in the wind.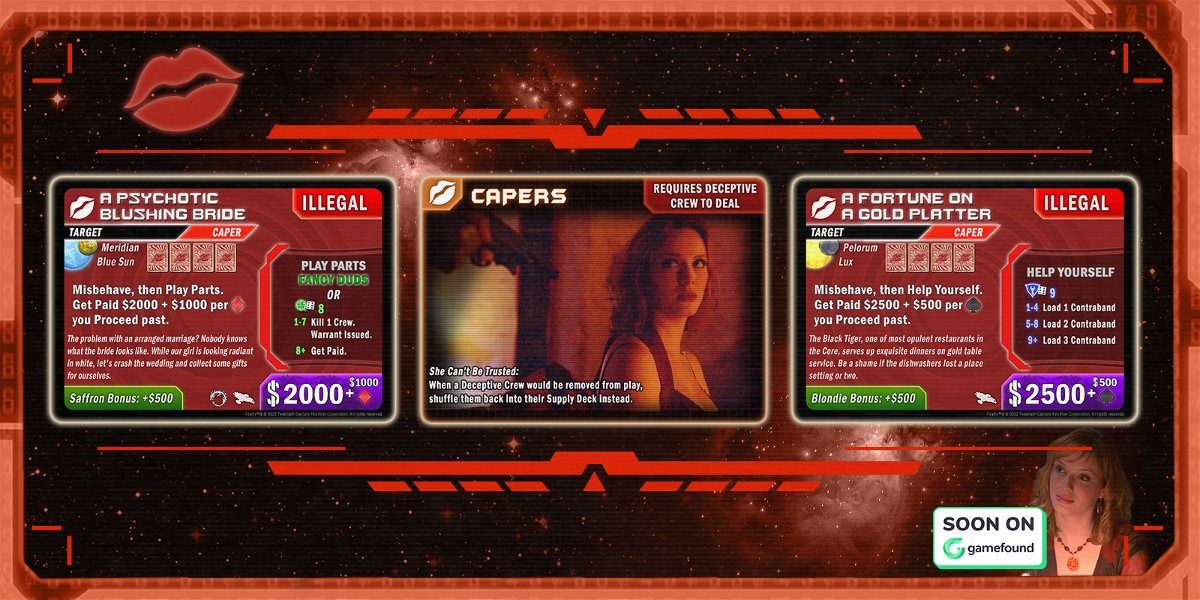 As we reported earlier, the much-loved game is long out of print and goes for crazy sums on eBay. Firefly: The Game – 10th Anniversary Edition will collect all of the previously published expansions, along with new rules.
Gale Force Nine has also confirmed that there'll be a pledge option for people who already have Firefly: The Game and only want the new content. There are already 13,466 fans following the project on Gamefound so why not make that 13,467?
As a member of The Companion, you're supporting original writing and podcasting, for sci-fi fans, by sci-fi fans, and totally free of advertising and clickbait.

The cost of your membership has allowed us to mentor new writers and allowed us to reflect the diversity of voices within fandom. None of this is possible without you. Thank you. 🙂
Comments