One of the trailers that seemingly went under the radar during this year's Super Bowl commercial slot is the upcoming sci-fi film starring Adam Driver, 65.
Here's everything you need to know:
What Is It about?
Following a devastating crash on a seemingly unfamiliar planet, pilot Mills finds himself stranded on Earth during the Late Cretaceous period, approximately 65 million years in the past. With little hope of rescue but one last opportunity, Mills and Koa, the only other survivor, embark on a treacherous journey across an unfamiliar landscape teeming with dangerous prehistoric beasts (dinosaurs!), as they fight to stay alive. This epic tale chronicles their desperate struggle to survive in a time long before humanity, and the incredible obstacles they must overcome to stay alive.
Who's in It?
The small cast is led by Adam Driver who returns to sci-fi after 2019's Star Wars: The Rise of Skywalker where he played Shmi Skywalker's great-grandson, Kylo Ren. Driver was twice nominated at the Academy Awards, first for Best Supporting Actor in 2019's Spike Lee joint, BlacKkKlansman, and then again the following year for Best Actor in Noah Baumbach's Marriage Story. He's also been nominated for 4 Primetime Emmys and a Tony Award, but is yet to take home a coveted golden statue. Driver is clearly a talented actor in demand, and despite only working in Hollywood for a little over a decade, he's already worked with directing royalty such as Steven Spielberg, Joel and Ethan Cohen, Ridley Scott, Martin Scorsese, and yet-to-be-released films with Michael Mann and Francis Ford Coppola.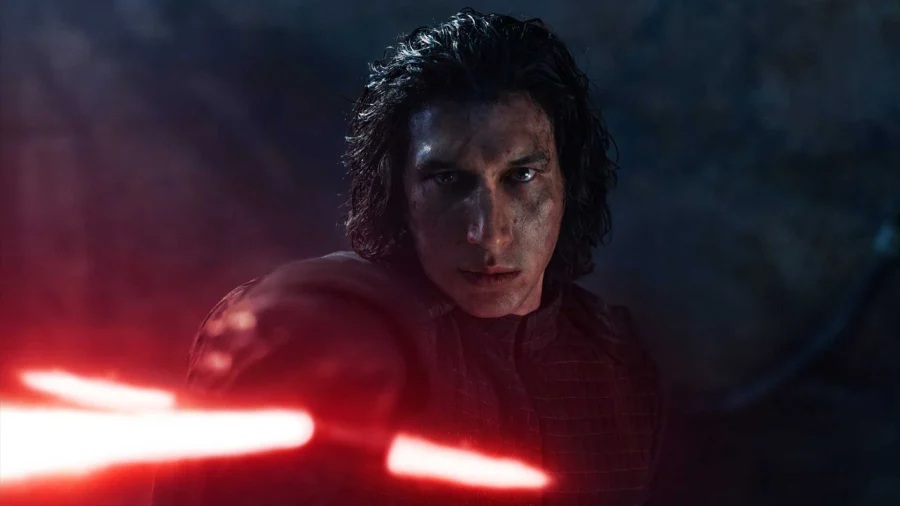 Joining Driver is Ariana Greenblatt who despite only being 15 years old, is probably best known for playing Young Gamora in Avengers: Infinity War and will feature in the upcoming Greta Gerwig Barbie film later this year.
Another young actress appearing in 65 is Chloe Coleman who briefly portrayed a young Lo'ak in last year's Avatar: The Way of Water and co-starred with Dave Bautista in My Spy.
Rounding out the cast is Nika King who currently plays Leslie Bennett on the acclaimed HBO Max series Euphoria.
When Is It Coming Out?
That's a more complicated question than it should be. Originally, the film was slated to be released on May 13, 2022, almost one year ago, but was moved forward by Sony to April 29,  2022 to avoid the second weekend of Doctor Strange in the Multiverse of Madness which would've buried 65 at the Box Office. Sony then announced in February of last year that the film would be pushed almost a year to release on April 14, 2023, though it's harder to say why and not worth speculating. Last July, Sony once again pushed the film, this time by a couple of weeks to April 28th before finally settling on March 17, 2023 which (as of the time of publishing) looks to be the final and official release date...
... but who knows!
Who Is Involved Behind the Camera?
65 is written and directed by Scott Beck and Bryan Woods, a duo probably best known for writing A Quiet Place which was a sleeper hit in 2017 making a whopping $347 million from a $17 million budget.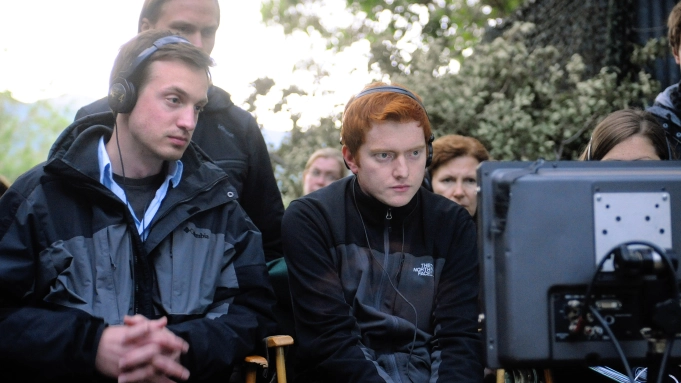 It's produced by cult favorite director Sam Rami, but this isn't his first producing credit on a film that he hasn't directed himself. In fact, the first film to receive that honor is 1994's Timecop and with The Grudge, Don't Breathe, and Crawl also to his producing name, he's clearly got a talent for it. Joining Raimi in producing 65 is Deborah Liebling (South Park), Zainab Azizi (Umma), and writer-directors Scott Beck and Bryan Woods (A Quiet Place).
Scoring the film is legendary composer Danny Elfman who has a long history with Raimi, having first worked together on 1990's Darkman and later collaborating on the original Spider-Man trilogy and most recently Dr. Strange and the Multiverse of Madness.
As a member of The Companion, you're supporting original writing and podcasting, for sci-fi fans, by sci-fi fans, and totally free of advertising and clickbait.

The cost of your membership has allowed us to mentor new writers and allowed us to reflect the diversity of voices within fandom. None of this is possible without you. Thank you. 🙂
Comments