💡
Not a full member yet? To celebrate Stargate Celebration you can
become a paid member
of The Companion this weekend for just $1 and get tickets to all of our virtual events for the year (worth $480 /yr)!
Welcome to the grand Stargate Celebration hosted by The Companion! Dive into the limitless universe of Stargate with the legendary Brad Wright, the creative genius behind the series. This unique simulcast event is brought to you in partnership with some of the biggest voices in the Stargate community.

Event Details:
Date: Saturday, October 14th, 2023
The event is sadly over but you can relive the magic here: https://go.thecompanion.app/SGCelebration

Featuring:

Special segments and discussions with Brad Wright and our esteemed partners, GateWorld, Dial the Gate, SciTrek, and 3 Fries Short. The event will be simulcast over all five channels!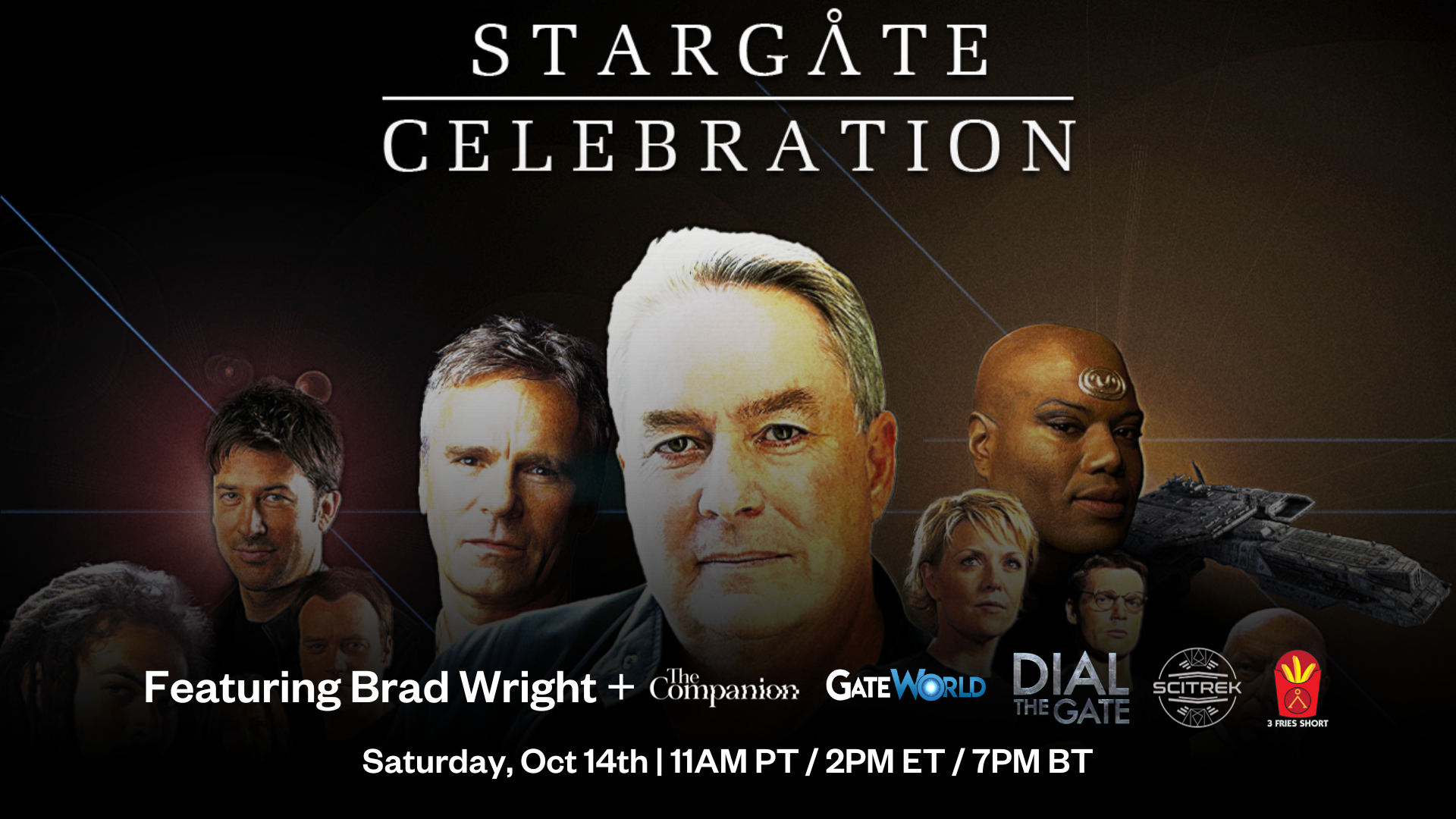 Join the Conversation:
Use the hashtag #StargateCelebration on social media to share your thoughts, questions, and favorite moments from the event.

Drop your questions for Brad Wright and our partners in the comments below, and we might feature them during the event!
Comments