Warning: This article contains spoilers for the Star Trek: The Original Series episode 'The Naked Time' (S1, Ep4). Proceed with caution.
Star Trek: The Original Series has a number of moments that are synonymous with certain characters: Captain Kirk (William Shatner) battling a Gorn; Mr. Spock (Leonard Nimoy) screaming "Pain! PAIN!"; or Bones McCoy (DeForest Kelly) reminding us time again that he is, in fact, a doctor. For fans of George Takei's Hikaru Sulu, one moment is most fondly remembered from the show's original run.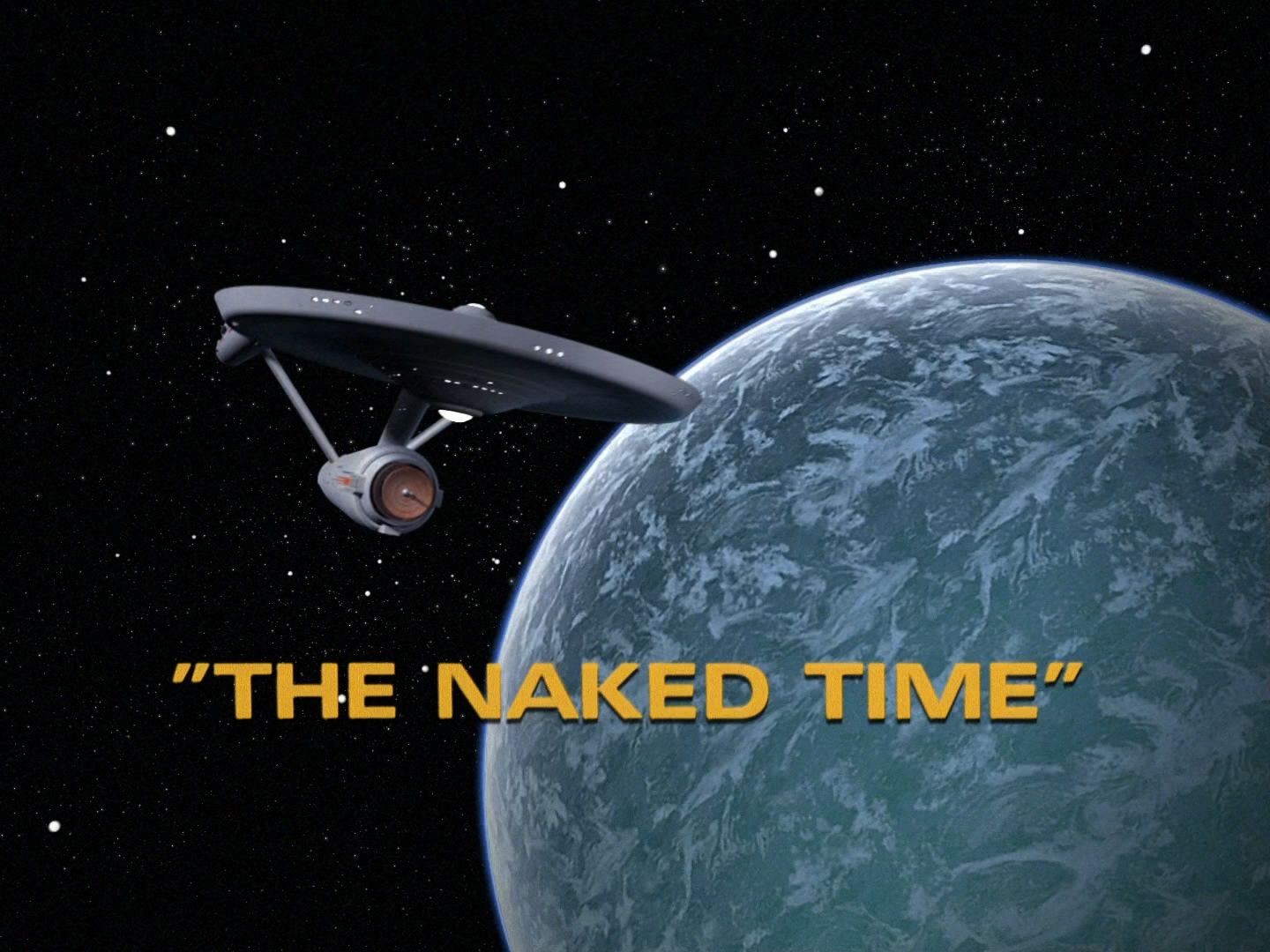 The first season Star Trek: The Original Series episode 'The Naked Time' (S1, Ep4) is famous for the first time the Vulcan Nerve Pinch was seen on screen, but also for the sight of Sulu, bright-eyed and shirtless, gleefully challenging crew members to duels as he takes on the persona of musketeer D'Artagnan. If it's your favorite Sulu moment, you aren't alone: Takei himself has revealed it to be his favorite episode in an interview with the Television Academy, remarking how it gave him a chance to remove Sulu from the console and see something of the man behind the protocols. However, what the episode also did was give fans a glimpse of the actor that was to come.
While he couldn't have possibly imagined the opportunities ahead, Takei's various post-Trek endeavors have shown him to be a fine comedic actor, and the roots of this future can be found in this infamous episode.
Sulu's Swashbuckling Origin Story
First broadcast in September 1966, 'The Naked Time' follows USS Enterprise as a mysterious substance is carried back to the ship by an away team, visiting the dying planet Psy 2000. Described as similar to the effects of alcohol, those infected with the alien substance through touch begin to lose inhibitions, bringing out personas or personality traits that may exist deep in their psyche. For Sulu, that meant taking on the persona of a swashbuckler, referencing D'Artagnan from the novel The Three Musketeers (1844). Having removed his shirt, Sulu stalks the corridors of Enterprise, pouncing on various members of the crew.
Guffawing at the adventure, the infected Sulu makes it to the Bridge of Enterprise, confronting a startled Kirk, whom he calls "Richelieu" (Cardinal Richelieu is the primary villain of Musketeers). He tries to protect Communications Chief Uhura (Nichelle Nichols), whom he calls "Fair Maiden" ("Sorry, neither," she retorts as she breaks free) before being distracted and subdued by a Vilan Nerve Pinch. "Take D'Artagnon here to sickbay" Spock orders, in a rare moment of sarcasm. What might have been just another plot point is made legendary by the performance of Takei. It's gleeful and enthusiastic, showing the effects of the infection by turning the calm helmsman into an Errol Flynn-like hero. It's also packed with comedic flourishes, from the exchange with Uhura to a private moment where Sulu accidentally pricks himself with the foil, it's a highlight from the series that should be present whenever talking about "best of" moments from the original crew.
The episode's legacy has grown over time, with references to Sulu's involvement in the storyline appearing in numerous subsequent productions. JJ Abrams' 2009 film Star Trek made sure to weave a reference to it in the introduction of John Cho's Sulu, with the character revealing that his specific combat training was "fencing". In one of the current spin-offs, the satirical Star Trek: Lower Decks, the episode is seen referenced over five decades later with one ensign encouraging another to become the new "sword guy". These explicit references, and possibly the presence of fencing in Star Trek: The Next Generation as a pastime of Jean-Luc Picard (Patrick Stewart), may not have existed had the actor himself not intervened in the characterization.
"The man who wrote that [episode's] script John D.F. Black happened to be visiting on the set about a month before we actually filmed," Takei recalled. "He said he was thinking of putting a Samurai sword in Sulu's hand… I said well, that's ethnically consistent, because I'm of Japanese ancestry, but I said you know Sulu was supposed to be a 23rd-century guy. Now, I'm a 20th-century Japanese-American, and I didn't play Samurai as a kid.  I said, if anything after going to the movies and seeing Errol Flynn as Robin Hood, I came back home [and] had my mother make me a Robin Hood outfit… why not put a fencing foil in Sulu's hand?"
While the hero changed from Robin Hood to D'Artagnan, the idea of a swashbuckling Sulu stuck, and Takei lying about his fencing ability sealed the deal ("Never ask an actor if we can do anything," Takei jokes. "If it's related to a part, we are masters at it!").
At the time, the comedic flourish would be at odds with how we saw Takei on screen. Prior to Star Trek, the actor appeared in small roles in war movies, and on TV shows such as Perry Mason and The Twilight Zone. However, putting a foil in Sulu's hand was the first look at a career that would include many comedic performances and a sense of humor off-screen that would make him beloved by a whole new generation.
George Takei's Comedic Work Post-Star Trek
Many of the original series cast members struggled to shake off the typecasting of the global hit. Cast members like DeForest Kelley and James Doohan made few appearances after the show ended that wasn't in some way referencing the characters they played. While Takei was also inextricably linked to the show, the 85-year-old has enjoyed a long and varied post-Enterprise career that perhaps is only matched by William Shatner. Just six years after saying goodbye to Sulu in Star Trek VI: The Undiscovered Country (1991), he was part of a Disney animated classic in 1998's Mulan. Since then, he's done everything from TV hits (sci-fi series Heroes) to inspiring a Broadway musical, Allegiance, and even crossed the divide to become the first lead Star Trek actor to appear in a Star Wars production as the voice of the Neimoidian General Lok Durd in Star Wars: The Clone Wars.
It's in comedy, however, that he has produced the highest-profile film and TV appearances outside of the Star Trek universe. On the big screen, he's embraced his place in pop culture with cameos that affectionately play on his flamboyant persona and unique voice, playing fictional versions of himself opposite Adam Sandler (You Don't Mess with the Zohan, 2008) and as part of the heightened Hollywood pastiche of the Entourage movie (2015). Outside of that self-reference, he played a hilariously deadpan college professor in the Tom Hanks movie Larry Crowne (2011), using his authoritative delivery to make the most of his supporting role ("they call them Smartphones, but only dummies use them in MY class!").
On television, he became even more prolific. Again, there have been numerous Sulu-specific cameos in everything from Psych to Malcolm in the Middle. All of which nudge at his importance to sci-fi history, while also finding something to smile about. In The Big Bang Theory, he even addresses the difficulty he and his former crewmates face when commiserating with fellow sci-fi icon Katee Sackhoff. "It's difficult," he laments, "you try and stretch yourself as an actor, do Strindberg, O'Neill. But all they want is, 'Course laid in, Captain'!" The line is delivered with his tongue firmly in his cheek, but perhaps that's why he has lasted so long in the industry. The acceptance, and even embracing of the fact that he will always be best known as Sulu gives tacit permission for us all to celebrate that, and be more open to seeing him in other things.
Those other things led to working with some of the biggest franchises around. A regular voice actor, he entered the Marvel Universe with the Hulu/Disney+ series Hit Monkey, playing the key role of a Japanese politician. The irreverent show was met with strong reviews and fan reception, with many lauding it as a faithful adaptation of the cult comic book. Once again, it would rely on his knack for deadpan comedy, and his ability to slip a knowing wink into his screen presence.
George Takei Takes Center Stage
Surprisingly, the early comic prowess shown in The Naked Time also made him well-suited for a genre of television that didn't even exist when the episode first aired. Takei the actor has always been busy, but the man now had a chance to shine through the rise of reality television. His good humor and enthusiasm made him a perfect contestant for numerous series, from The Celebrity Apprentice to the UK version of I'm A Celebrity, Get Me Out of Here! The latter, a dream for the self-professed fan of British culture, saw that playfulness and enthusiasm still present within Takei as he entered his 70s.
The eagerness to sing, quote Shakespeare, and strike up an unlikely friendship with eventual winner Joe Swash showed a different side to a public who may only have known him for his Starfleet adventures. The appetite to see the personal lives of stars also allowed him to win hearts as an advocate, coming out publicly as gay in 2005 and serving as a spokesman for organizations such as The Human Rights Campaign.
For all the technology imagined in Star Trek, another platform that Takei couldn't possibly have been prepared for is social media. In addition to his acting and activism, Takei has created a strong online following, particularly on Facebook, where his page currently boasts over nine million likes. How does he achieve this? Rather than cutting-edge insight or meticulously crafted viral content, he has risen to the top of a modern frontier by sharing his humor through memes and witty observations. In short, a higher-profile version of what your parents probably do on Facebook! The presence has been another outlet for the actor's natural humor, becoming a network of channels that have made him an unlikely tech celebrity.
Why Has it Taken us So Long to Meet the Real George Takei?
If Takei was indeed so talented as a comedic actor, why did these notable examples come later in his career? The answer could come in the way he began. Just as Nichelle Nicholls' role in the show was a pioneering moment for Black representation on American television, so too was Takei a positive force in the way Asian Americans were seen. This direction didn't happen on its own, as the actor himself recalls setting out to prove he could pursue more than what was available when he started.
"When I started my acting career as an Asian American, it was a very challenging scene," he told CBS, revealing his father's warnings against his chosen path. "He pointed out to me: 'Look at the depiction of Asians on television and in the movies. They're all stereotypes, and they're not attractive stereotypes. The buffoon, the quiet servant, the enemy. Those are the parts. Is that what you want to do?' I said 'Daddy, I'm going to change it'"
Through Star Trek, he did and became a pioneer in the way Asian characters were perceived on American TV. With that mindset, Takei could be forgiven for thinking that too much comedy may edge less enlightened productions into offering those stereotypical roles he wanted to avoid. Perhaps only once he established himself in his own right, could he begin to stretch into other genres, and create a second act to his career.
Takei's work continues into his mid-80s, both as an actor and celebrity and often with a comedic sensibility. He'll soon be seen as part of HBO Max's forthcoming Gremlins series, while appearances on TV shows such as Jimmy Kimmel Live (gently lampooning his feud with former castmate William Shatner) show that he's still as beloved as ever. Far from being a pop culture has-been, George Takei's evolution as a performer started building the moment he picked up the fencing foil.
This article was first published on October 11th, 2022, on the original Companion website.
As a member of The Companion, you're supporting original writing and podcasting, for sci-fi fans, by sci-fi fans, and totally free of advertising and clickbait.

The cost of your membership has allowed us to mentor new writers and allowed us to reflect the diversity of voices within fandom. None of this is possible without you. Thank you. 🙂
Comments