There are few shows that can follow you through a lifetime, but for me, Red Dwarf is one of them. My memories of the ragtag stranded-in-deep-space crew and their comedic misadventures begin when I was a small child, watching my dad do impressions of The Cat, and take me right through university binges and 20-something fancy dress parties, all the way into my 30s. Lister, the slobby last human alive (Craig Charles), his uptight hologram roommate Rimmer (Chris Barrie), evolved Cat (Danny John-Jules), fussy robot Kryton (Robert Llewellyn), and senile computer Holly (Norman Lovett and Hattie Heyridge) have all been in my life for as long as my own brother has
It's unlikely that a TV show will run for 32 years, and even more unlikely that it will be popular enough to return time and again after lengthy hiatuses, the longest of which was 10 years. And yet somehow Red Dwarf did all of this without the weight of social media behind it. So how does a show build up a powerful fanbase in the years before Twitter (and before what most people would recognize as 'the internet'), and how did that fanbase resurrect a long-dormant show?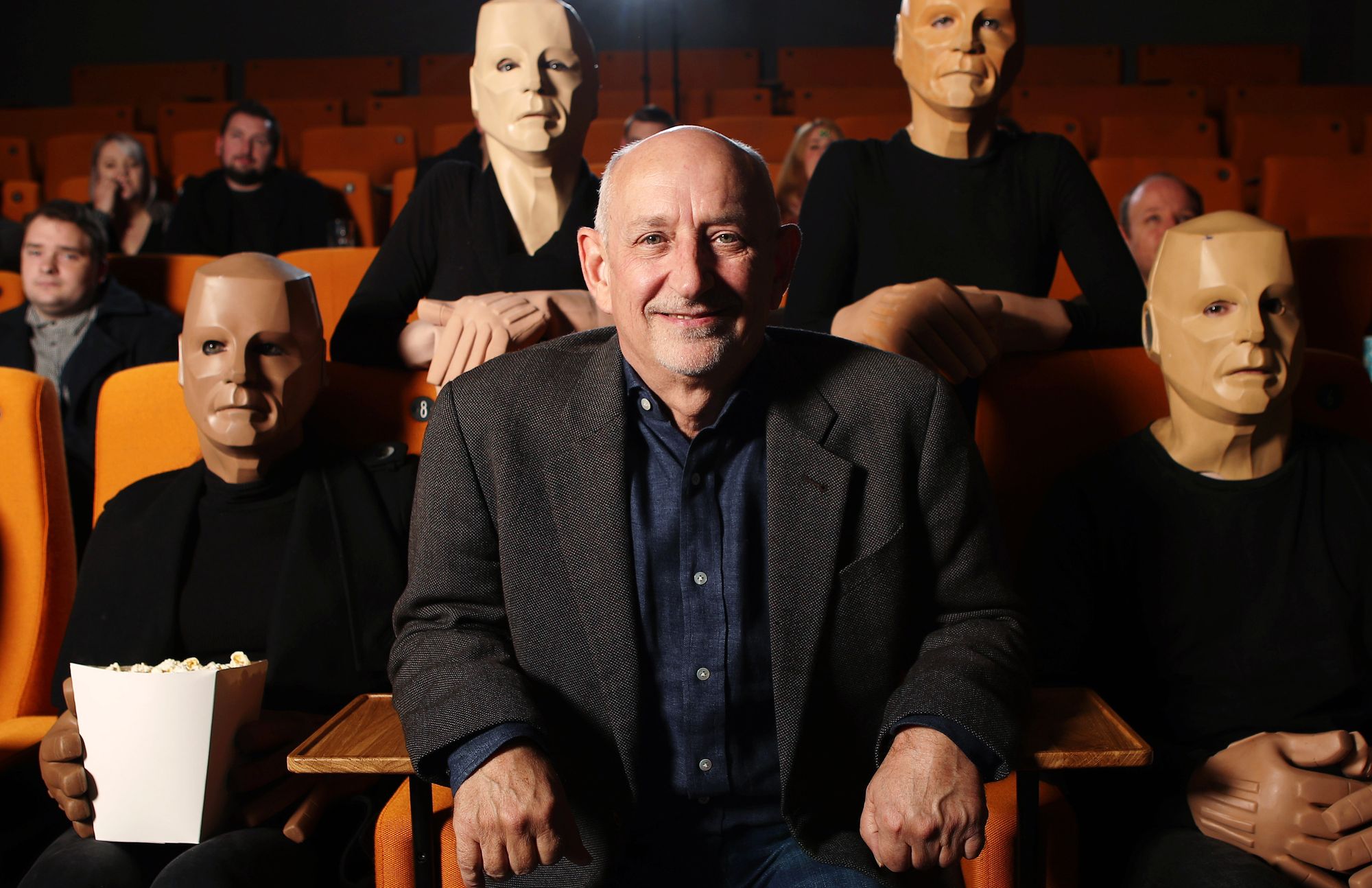 "There's no way we would have been brought back without the fans," Red Dwarf co-creator Doug Naylor tells me when we catch up over the phone.
"No-one would have gone 'you know what would be a good idea? You know that show that's not been on TV for the best part of 10 years? Why don't we bring that back, because the cast are still all alive?' No-one would have done that… It was because the fans wanted more."
The Unusual Birth of Red Dwarf
But before we get to the show's various resurrections, let's first go back to where it all began, when Naylor and his writing partner Rob Grant were writing a sci-fi comedy, blissfully ignorant to how much of a notoriously hard sell the genre is. "We thought we'd try something, and if we thought it was funny and our mates thought it was funny then that was all we needed to do," Naylor chuckles. TV studios disagreed. Despite the popularity of science-fiction in cinemas in the mid-1980s, a sci-fi sitcom was a step too far for TV commissioners, and it took four failed BBC pitches and three years for the show to get picked up by BBC Manchester, for broadcast in 1988.
But the BBC was still nervous about the sci-fi element, despite Naylor and Grant "lying like mad" and claiming that there was going to be very little sci-fi in their show. For the first few episodes they filmed for Red Dwarf Series 1, Naylor and Grant "kept the science-fiction content to practically zero, it was just a sitcom on a spaceship, really, with some weird characters," Naylor says. "And then we did 'Future Echoes' [S1, Ep4]."
The episode (broadcast as episode 2, though it was the fourth recorded) weaves together timelines, with glimpses of the near future plaguing the ship's crew. It's a mind-boggling episode, tricky to explain or rehearse, but the live audience's reaction to it was encouraging. After that, Naylor and Grant leaned much harder into the show's sci-fi elements.
They were commissioned for a second series and drew healthy viewing figures of 4.75 million, but still had little idea of what viewers actually thought of the show (although they knew that critics weren't overly keen). But the fans were already getting behind Red Dwarf.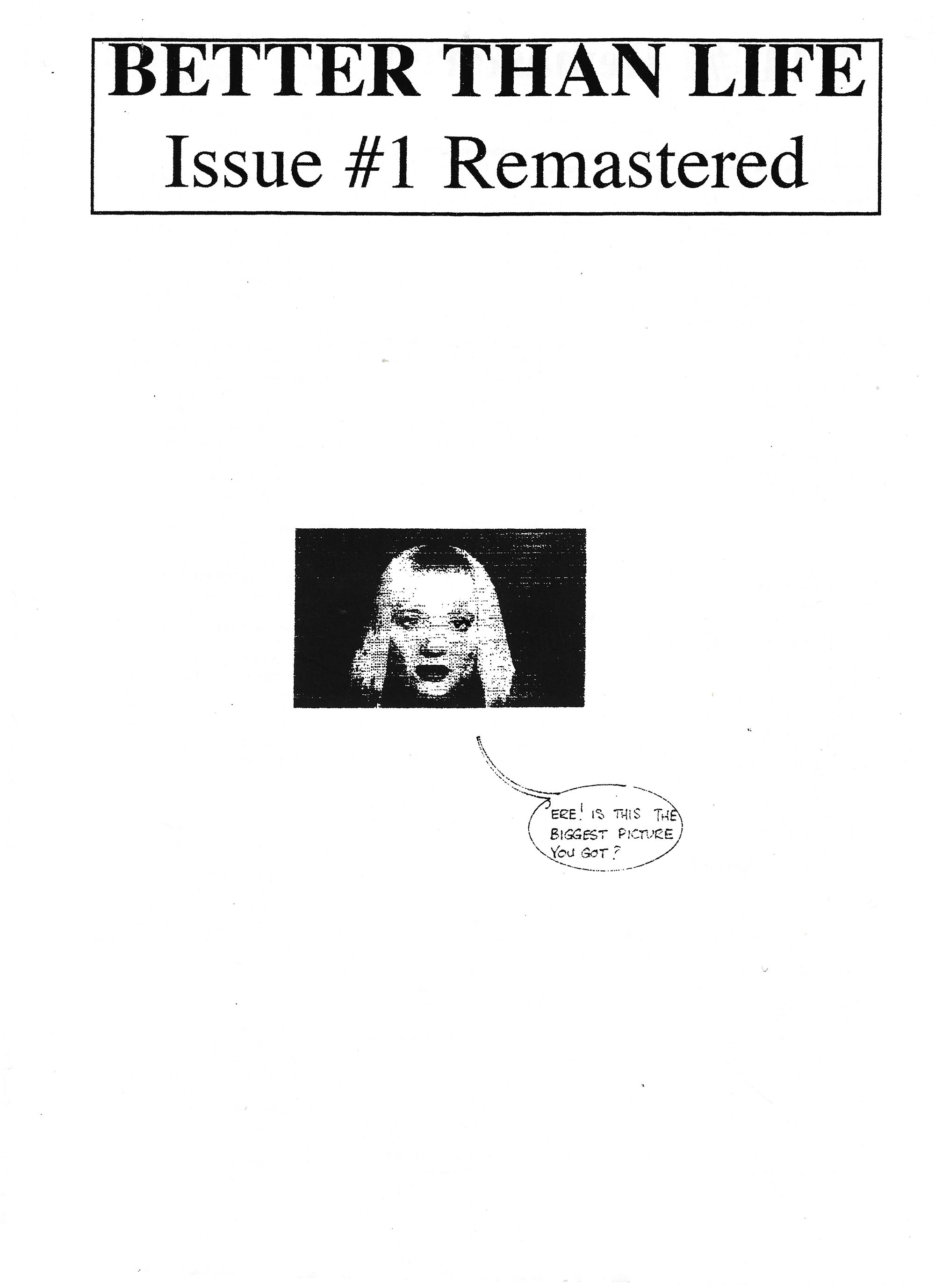 The Official Red Dwarf Fan Club was founded in 1990 (to Naylor's surprise and slight mystification), and they quickly had a rudimentary website and magazine up and running. According to the current chairman of the fan club, James Bull, the fan club's first magazine was "very basic, it was just photocopied," and advertising for the fan club mainly was via word-of-mouth. Bull came across them in the '90s and recalls writing letters to the magazine, as that was the only way of communicating with other fans at the time.
The Red Dwarf Audience Has its Say
That said, there was one direct link to the fans that Red Dwarf could enjoy – the live studio audience. Naylor says the audience acted as a great barometer for the quality of the episodes, in that "if they don't think it's funny they won't laugh."
By Series 2 onwards, the live audiences knew what to expect from the show, and became much more responsive. Bull, who has been in the Red Dwarf live audience a few times, says that "It's like theater, but you're more involved than theater I think. It's like pantomime, in a way," in that the actors feed off of and encourage audience reaction. "I think it gives them their best performance because we are there," Bull adds. "You do get that excitement as well, that you're physically adding to what's going to be [on screen]."
There aren't many sci-fi fandoms that get to actually be in the room when their favorite show is being made, but Red Dwarf is, to this day, one of them.
Aside from the direct audience feedback on filming days, Naylor and the team were pretty clueless as to what the fans thought of the show, something he's relieved about, in retrospect.
"I remember someone saying 'How did you cope knowing that hardcore science-fiction fans absolutely hated the first few series'?' And we didn't know. We had no idea," he laughs heartily.
"We didn't know, so we didn't make any changes at all, and I'm not sure we would have anyway. You want to make the show you want to make, in the way you want to make it. Obviously, you want to make it better all the time and make it funnier and all the rest, and get a bigger budget. In fact, we were quite cavalier, especially me, about changing the format completely."
That format change refers to Series 3 when Llewellyn's Kryten was added to the regular cast, and Starbug was introduced, becoming a key new set for the show. These changes weren't in response to fan feedback though, they were simply trying to make the show better. Naylor tells me that the early series "had a decent budget, would you believe? It was just shockingly produced… The sets were just bits of wood with a couple of coats of grey paint, and that would have got absolutely battered if it had gone out like that [in the age of social media]… it could have been killed pretty early with fan criticism, I guess."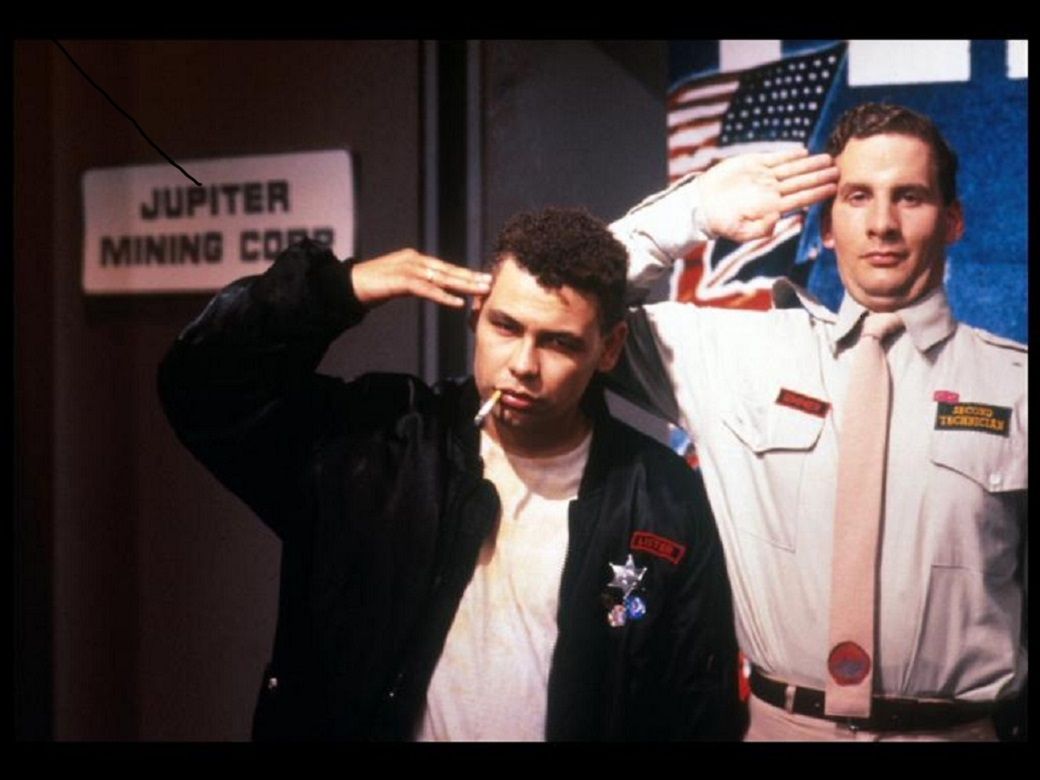 Bull agrees that the Red Dwarf fandom could have turned out very different if the show had started life in the social media era.
"I think social media has ruined a lot of fanbases, definitely," he says. "The trouble nowadays is anonymity, people think they can say anything and get away with it, 'I have this right to speak my mind and it doesn't matter if it affects anybody because nobody can see me, I can't be touched'. And as we've learned from recent things, that's not the case."
Because Red Dwarf fans had to communicate either in person, via letters, or via very slow emails back in the early '90s, they were simply nicer to each other.
Red Dwarf Out-Takes and Tie-Ins
Quite early on in Red Dwarf's life, Naylor and Grant had already started expanding the world of the show, in the way that many fan-favorite shows do these days – via tie-in novels and extra behind-the-scenes content. At the time, in the pre-DVD era, that sort of extra content was a rarity, but Naylor admits that there was no cynical plan in place to draw in viewers or appease fans with this content, it was simply something he and Grant wanted to do.
"If you'd talked to me then about extra content, and how it would expand the franchise, I would have just gone 'what?' I wouldn't have understood," he says.
Initially, the BBC wanted them to produce a 'making of' book, but Grant and Naylor wanted to write novels instead. Penguin published the first Red Dwarf novel (Infinity Welcomes Careful Drivers) in 1989. It would be followed by three further novels. Naylor wanted "to be able to do all the things we can't afford to do on the TV series and make it this vast ship that we've always wanted, and be able to go anywhere and do anything, and we can take some of the tropes that we've used on TV and expand them in the novel."