Warning: This article contains spoilers for the Farscape episode 'Bad Timing' (S4, Ep22). Proceed with caution.
TV shows have to end and that end usually comes far sooner than we would like. Very few get to meander on for ten seasons or more, and of those that do… let's say that quality isn't always a factor. After all, Firefly managed only a single mangled season.
Whilst Farscape doesn't inspire the same intensity of ruefulness for what might have been (or bitterness, depending on the mood), it was still unjust for the manner in which the show was canceled. Originally picked up for both a fourth and fifth season by the Sci-Fi Channel (now Syfy), the producers spent the fourth season setting up an epic emotionally rich arc that they planned to pay off in the fifth.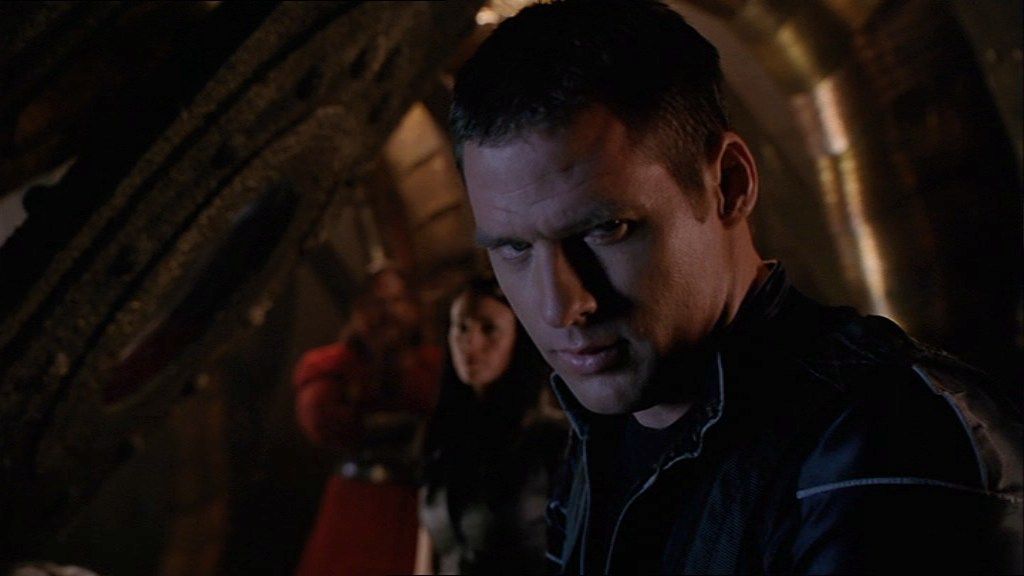 Observervant watchers of such things noted a dip in the ratings for Season 4 that tracked with Sci-Fi moving Farscape to a later 10 pm slot, and higher production costs stemming from the rise in the value of the Australian dollar against its US counterpart, but nothing that would signal the coming cancellation.
In June 2002, Sci-Fi's Senior Vice President of Acquisitions, Scheduling, and Program Planning, Thomas Vitale, explained in his online column (quoted on strangehorizons.com) that:
"Sci-Fi has been able to continue ordering seasons of Farscape because the show performs strongly in the ratings. This is very satisfying to us at the network, as well as to Farscape's producers since it clearly shows that the series has struck a chord with viewers. Happily, because enough viewers keep watching this terrific series, we can afford to keep making it."
How Farscape's Cancellation Went Down

Then in September 2002, part-way through shooting the Season 4 finale, word came down that Farscape had been canceled. The episode, which aired on March 21st, 2003, was the mother of all cliffhangers. John Crichton (Ben Browder) bids farewell to his father and his hopes of returning to Earth, the wormhole is sealed. But just as one wormhole closes, another opens: Areyn (Claudia Black) reveals that she's pregnant, John drops to one knee to propose… and an alien attack ship vaporizes them.
The camera lingers on the engagement ring amid the crystalized remains. D'Argo (Anthony Simcoe) wails inconsolably as Chiana (Gigi Edgley) holds him close.
Words float in the silence: "To Be Continued."
It works as an end-point for Farscape – sticking in the mind long after the credits fade – but the potential is left dangling on screen like a scream of pure frustration from the cast, the crew, and the fans. In the mother of all understatements, it became the episode's title: 'Bad Timing'.
"The cast and crew were called together and given the lay of the land and a speech was given thanking everybody for their tremendous efforts etc," recalled Ben Browder in a 2018 interview with Syfy Wire, "and the grips were crying.
"Makeup artists were crying. Not everybody was crying, but there were a lot of tears from very surprising corners. The crew was invested in the show emotionally in a way that one doesn't normally see on television and film. I think they all knew they were doing something they probably weren't going to get the chance to do again for a long time if ever. There was a sense of shock and bereavement about the show being canceled."
Sci-Fi Channel's Role in Farscape's Cancellation
"Nothing could be done, because it was not a creative decision," explained Farscape co-creator Rockne S. O'Bannon in the same interview. "It was entirely a business decision. The Henson Company had been sold to some German investors, and the German investors were having all sorts of legal issues and problems. A lot of stuff was going on with that company. As I understand it, the Sci-Fi Channel kind of just as a negotiating ploy, to see if there was some wiggle room on the licensing fee for Season 5, had said 'In that case, we'll just cancel it', and the German company leapt on that because they didn't want to have to deficit another season of a show that wasn't an inexpensive show.
"Suddenly Sci-Fi Channel's going, 'Wait a second, let's not be too hasty here,' and the Germans went, 'Nah, we're done.' Sci-Fi, from what I understand, certainly wanted it back for a fifth season and would never have posed this if they knew the repercussions of it, but there was no chance to come back, because our new parent company wasn't interested in footing the bill, and maybe they didn't have the money, I don't know."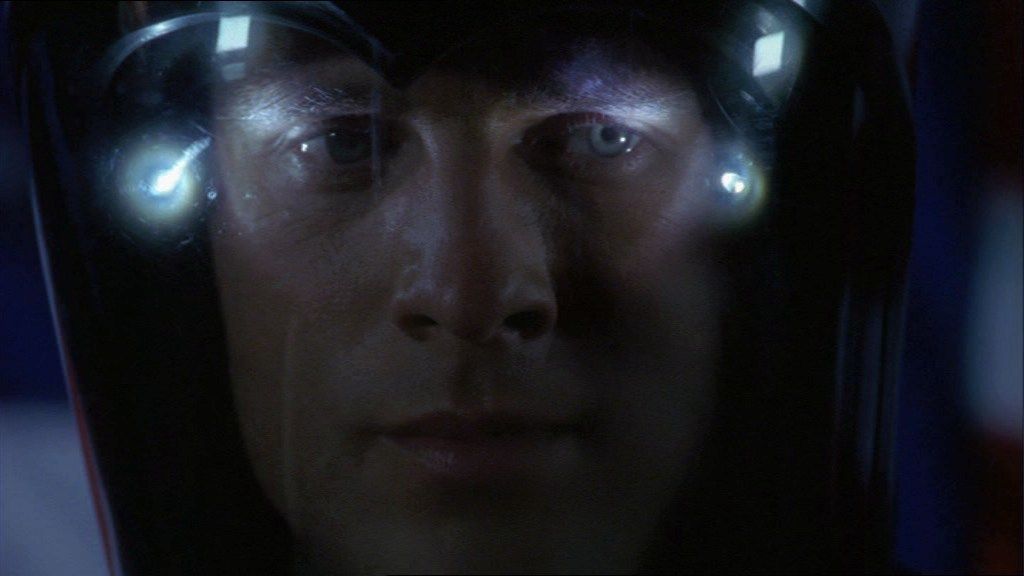 In the search for a bad guy – every good story has one and Farscape certainly excelled in that regard – it's tempting to point the finger at Syfy and over the years, many have. After all, they bluffed on canceling Farscape and the bluff was called – that was always an option, no matter how slim it might have seemed. Browder points out in the same Syfy Wire article that it's standard practice to try and renegotiate between the fourth and fifth seasons of a long-running show because that's typically the point where licensing and syndication really begin to pay out.
It's important to emphasize that Syfy felt a tremendous amount of affection for Farscape – after all, they gave a home to The Peacekeeper Wars miniseries in 2004 – a conclusion many canceled shows would have killed for. In the meantime, Farscape refugees Ben Browder and Claudia Black pitched up on Stargate SG-1, and eventually, even Farscape co-creator Rockne S. O'Bannon returned to Syfy in 2013 to helm Defiance. Ultimately, Syfy is a company and it doesn't make decisions out of sentimentality. It's unfortunate that Farscape's cancellation coincided with the network's pivot away from the traditional space-bound science fiction that had made its reputation. Still, despite the rage of armchair analysts to the contrary, correlation is not causation.
There's no evidence that Farscape was canceled through any ulterior motive on the part of the channel. It was a perfect storm: Sci-Fi gambled on paying less with a company that couldn't afford to accept less.
EM.TV's Role in Farscape's Cancellation
The Germans, by the way, are EM.TV & Merchandising AG, who purchased the Jim Henson Company in February 2000 for USD $680 million.

Now known as Sport1 Medien AG, EM.TV was at the time best known for the German kids' channel Junior, which launched Pokémon, Teenage Mutant Ninja Turtles, and The Simpsons in Germany. Weirdly – or not, this might be the connection that blossomed into ownership of The Jim Henson Company – EM.TV owned global rights to the library of pioneering Polish-born Australian animator Yoram Gross, whose studio created the Warner Bros.-style segments in the Farscape episode 'Revenging Angel', and whose son, Guy Gross, composed the music from Season 2 onwards.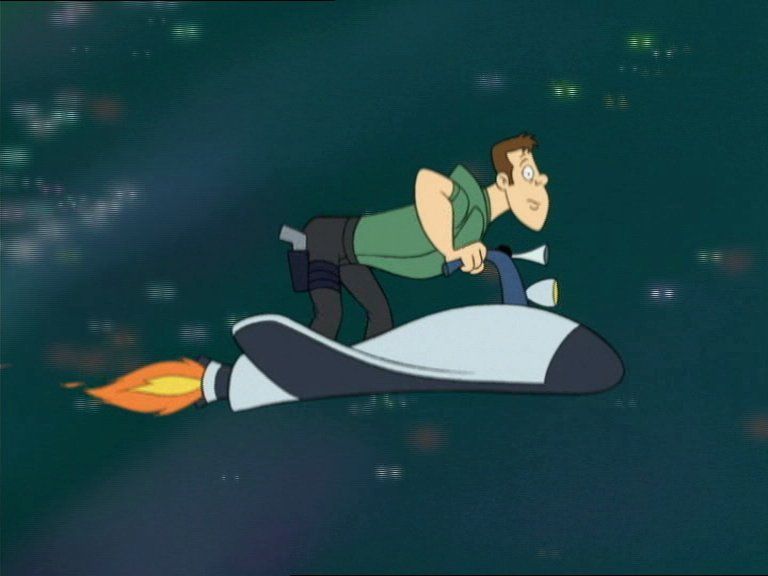 The Jim Henson Company was an obvious fit for EM.TV, who planned to use the Henson catalog to break the East Asian market. Just over three years later, in May 2003, EM.TV sold the Jim Henson Company back to the Henson family for a much lower sum of USD $84 million. What went wrong?

There was no honeymoon period for EM.TV following the acquisition of the Jim Henson Company. Whilst business continued as usual for Farscape, in March 2000 EM.TV decided to add Formula One to its portfolio, purchasing a 50 per cent stake in its holding company SLEC for USD $712.5 million.

Feeling bullish about their financial future, EM.TV – personified by its extravagant CEO Thomas Haffa, and his brother and CFO Florian Haffa – was floated on the Frankfurt Stock Exchange with grand profit projections based on their access to the Jim Henson Company's iconic properties and lucrative Formula One merchandising.
There was only one problem. Neither the Henson nor Formula One profit could be included in their results for 2000, and the massive debts they had incurred in these purchases couldn't be paid. In December, the German regulator opened an investigation into insider trading when it emerged that Thomas and Florian Haffa had sold their shares before EM.TV's financial woes became public knowledge. Share prices plummeted from €115 (approx USD $121.78) to just under €6 (approx USD $6.35) and furious investors picked up where the German financial authorities left off, accusing the company's executives of misleading them and beginning legal action. Both Haffas had resigned by July 2001 and were later fined – with Thomas paying €1.2 million (approx USD $1.27 million) and Florian paying €240,000 (approx USD $254 million).
By September 2001, the embattled EM.TV was desperately trying to offload its stake in Formula One in order to rescue its flagging fortunes, and in May 2003 the Jim Henson Company – now operating at a loss – followed suit, but nine months too late to be of any help to Farscape.
Talk about 'Bad Timing'.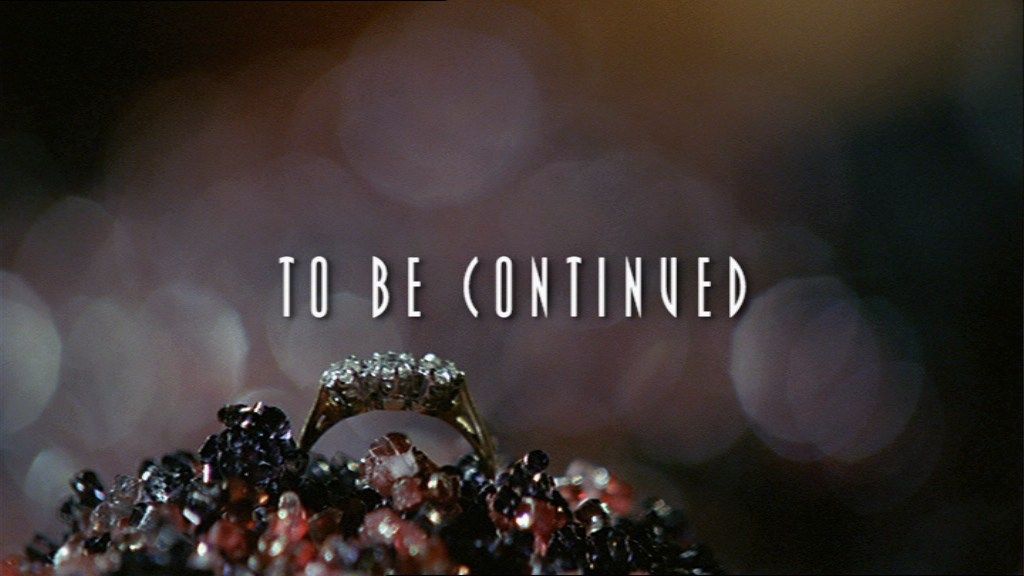 Farscape's Cancellation was Bad Timing
None of this makes the cancellation of Farscape easier to stomach. If anything, it's even more frustrating than the longstanding misconception that boneheaded TV bosses killed one of their most critically acclaimed shows because they hated spaceships.
If anything, knowing it was just fallout from a German insider trading scandal – perpetrated by two executives who most likely didn't even know the show existed, let alone care whether it lived or died – is even worse, but it's certainly very on brand.
Think back to that heartrending final scene in 'Bad Timing' and the sheer gut-wrenching inevitability as a switch is flicked by an unknown, unnamed enemy, without warning or reason, and a world we've fallen so deeply in love with is brought to an end.
As a member of The Companion, you're supporting original writing and podcasting, for sci-fi fans, by sci-fi fans, and totally free of advertising and clickbait.

The cost of your membership has allowed us to mentor new writers and allowed us to reflect the diversity of voices within fandom. None of this is possible without you. Thank you. 🙂
Comments