For those of you who attended live, I think you'll agree this was likely the funniest, maybe wildest, live streams we've ever done. We are so thankful for each and every one of you Companions and we want to especially shout out the 67 Donors. If you enjoy the video, and have $20 to spare, please consider donating to the Hollywood Food Coalition. You'll also receive the Companion 23 Mission Patch as a token of our gratitude.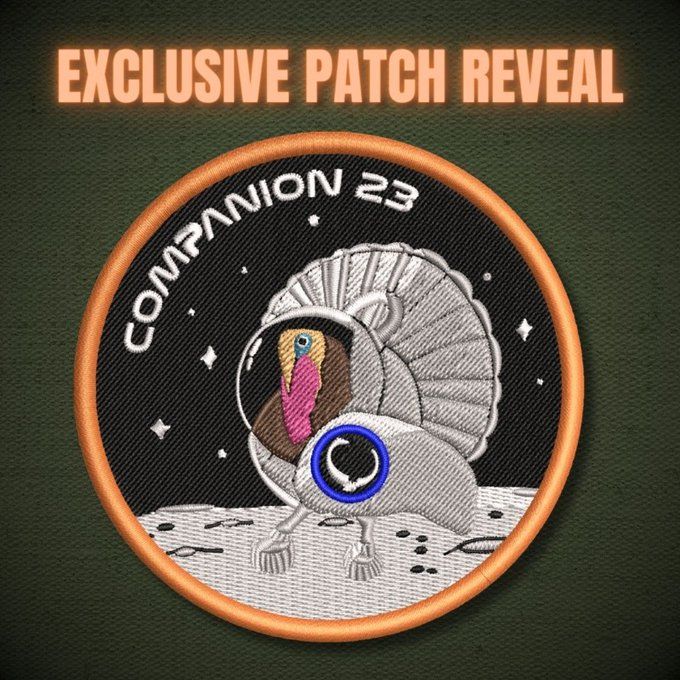 Just Announced: An Exclusive Star Trek Dining Experience!
From John Billingsley
If you've ever wondered about a Denobulan's table manners . . . .or whether an Andorian can be trusted not to finish the last bottle of wine while your back is turned . . . or whether a Bajoran knows how to cook a rib roast, or a Ferenghi openly cries if denied a 2nd dessert . . .
Here's your chance to find out.
You and up to three of your pals or spare husbands/wives (remember, I'm a Denobulan) are invited to attend a dinner party high up in the West Hollywood Hills at Dr Phil Phlox's house, replete with nothing but Star Trek guests - actors, designers, writers, directors . . . and youze guys.
Think cocktails first, overlooking the city; then a multi course al fresco candlelit meal under the stars, then a little bit of post-prandial unwinding in front of the out-door fireplace . . . mingle, laugh and nosh with some of your fave Trek luminaries from some of your fave shows.
Can't say who, cuz it will depend on dates and availability, but I'd certainly be inviting a ton of my pals, and I know just about everybody from Trek. If you've got 'special requests', I'll invite those folks, see what we can pull off!
You have to get yourself to LA and put yourself up and make your way to my house via Uber or Lyft (you'll probably get tootled on Rigelian ale, so don't plan on driving) . . . but once there you'll have BUT ONE MISSION - to be the honored guest at a party of lovely Trek celebs who, the more they unwind, the more they tattle . . .
You'll go away happy, you'll have made some new pals, you'll have had a once in a lifetime experience if you're a TREK fan, and most importantly, you'll have helped out THE HOLLYWOOD FOOD COALITION, an amazing organization that does tons of great things to help people in need in and around Los Angeles.
No expiry date, although I'm not getting any younger, so don't take too long . . . I'll arrange the party around your availability!
Comments