This is it, the release slate announcement that the whole internet is talking about! (huh, what's that about James Gunn and the DCU?) ...
This is it, the second release slate announcement that the whole internet is talking about!
We were so overwhelmed by the positive feedback from our first season of audio articles that we fast-tracked a second season, and the first two are coming out tomorrow. That's right, a double whammy.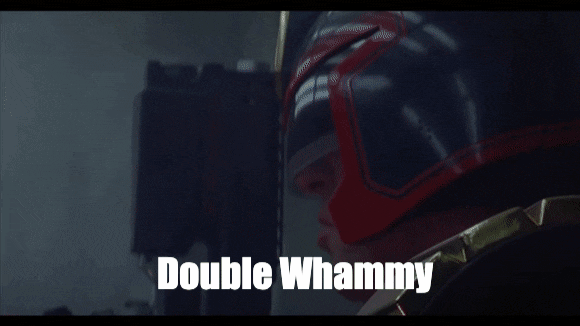 After that, we'll release a new installment every Thursday via our re-branded Companion Podcasts feed, which will house all our new and upcoming audio content from tomorrow onwards.
You can subscribe via Apple Podcasts, Google Podcasts, Spotify, and anywhere else you get your podcasts. You can also check out the playlist below as they're released, or go to the individual articles where the audio player will be embedded.
If you missed any of Season 1 the first go around, now's a great time to catch up on a new way to experience our content – and we've even released a bonus behind-the-scenes episode if you want to learn more about the process of turning those great articles for your eyeballs into even better audios for earholes.
What's Coming up This Season?
We've curated a season of 14 episodes to include franchise favorites, hidden gems, and the perfect pieces to get you in the mood for things like the new season of Star Trek: Picard and The Mandalorian, as well as commemorate Women's History Month, the 20th Anniversary of the end of Farscape, and more.

Oh, and don't worry, more of our Stargate content has made it into this season too.
Season 2 Release Schedule
February 2, 2023
Loki | From Myth to MCU, Loki Was Always Queer
The X-Files | A Box of Memories Ripped Out My Guts
February 9, 2023
Dune's Homophobia: Baron Harkonnen and Queer Menace
February 16, 2023
Star Trek| Picard, Seven of Nine, and Growing Old with Trauma
February 23, 2023
Stargate | SG-1 and Star Wars Crossover Theory in all its Absurdity
March 2, 2023
Stargate | How 'Death Knell' Made Samantha Carter Real
March 9, 2023
Everything Everywhere All at Once | Rafiq Bhatia on Son Lux's Epic (and Eclectic) Score
March 16, 2023
Tank Girl: Lori Petty Walked so Harley Quinn Could Run
March 23, 2023
Star Trek | Seven of Nine Was Starfleet's First Lesbian
March 30, 2023
Stargate | Teal'c, Tretonin, and My Chronic Illness Journey
April 6, 2023
Stargate | What Daniel Jackson Taught Me About Autism and ADHD
April 13, 2023
Farscape | Crichton and Coping with Trauma
April 20, 2023
The Expanse | Designing the Belter Creole Accent and Language
April 27, 2023
Batman | Taped Crusader: The Bizarre Brilliance of Batman Forever's Soundtrack
As a member of The Companion, you're supporting original writing and podcasting, for sci-fi fans, by sci-fi fans, and totally free of advertising and clickbait.

The cost of your membership has allowed us to mentor new writers and allowed us to reflect the diversity of voices within fandom. None of this is possible without you. Thank you. 🙂
Comments