The problem about being ahead of your time is that neither you – nor anyone else – knows it's the case until it's too late.
So when you're a six-part detective series about vampires on Channel 4 that lasts just one season, it would be easy to dismiss it as one of those late Nineties televisual experiments that didn't work.
But look a little closer – 20-some years on – and you'll discover just how wrong that assumption would be.
Ultraviolet, which starred Jack Davenport, Susannah Harker, Stephen Moyer, and er, Idris Elba, was a show about an elite force of vampire hunters searching out and eliminating the undead menace in a moody 1998 London. Davenport, fresh off hit lawyer drama This Life, is Michael Colefield, whose best friend goes missing (spoiler: he now has especially sharp incisors) and in the course of finding him, discovers Section 5, a kind of paramilitary unit funded by the government and the Vatican who are convinced vampires want to wipe out humankind.
As Told By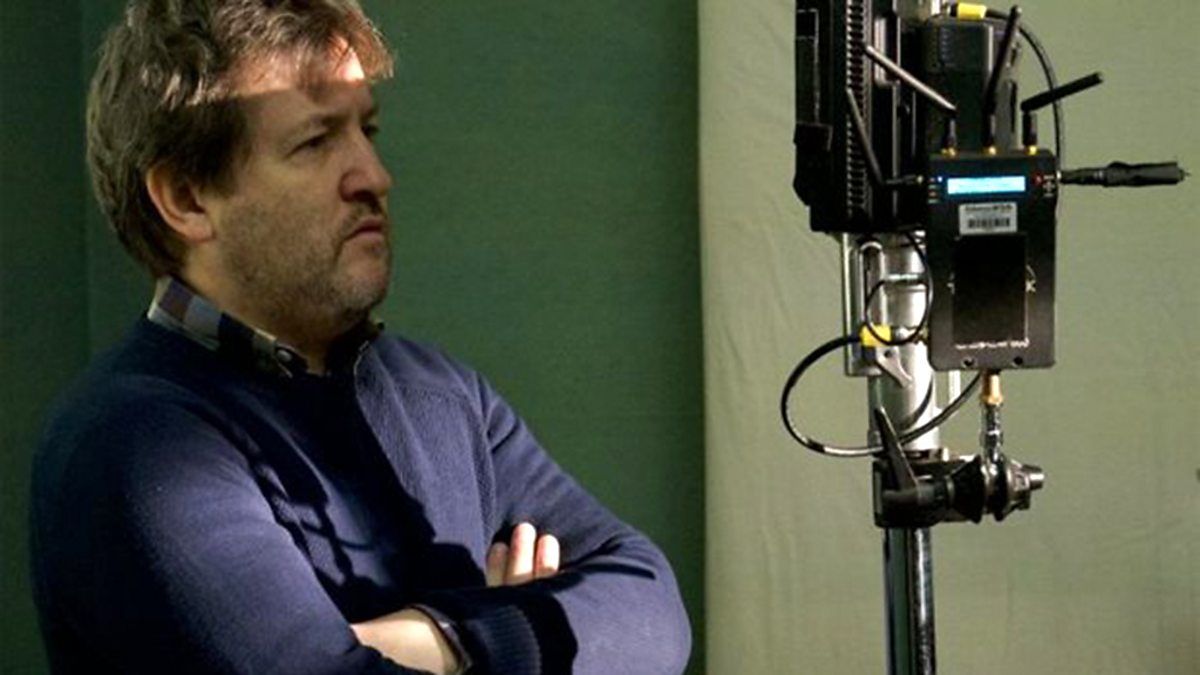 If you haven't seen Ultraviolet (and odds are you haven't!), you can find it on Prime Video in some territories and All4 in the UK.
The Genesis of Ultraviolet
"I wanted to do a vampire thing and the first thing I sat down to write was a vampire detective," remembers the show's creator and director Joe Ahearne.
Ahearne, a lifelong Marvel Comics and Hammer horror fan whose credits since include Doctor Who (he directed five Ninth Doctor episodes: 'Dalek', 'Father's Day', 'Boom Town', 'Bad Wolf', and 'The Parting of the Ways'), was also a This Life alum and with his film scripts getting nowhere, his agent told him to write something for TV.
"It was the opposite of Ultraviolet in a way," he says of his first effort, "which was to have a detective who was a vampire."
The direction shifted when he started to think about the limitations of TV budgets. "I realized we'd have to film all the scenes at night and it would be impossible to film, so I abandoned that idea and went to the other side of the equation."
The problem was that while Buffy the Vampire Slayer had just crept onto the televisual landscape in the US, this was the late '90s – before X-Men (2000) and Spider-Man (2002) altered the cinematic backdrop for superheroes, before Lord of the Rings (2001-2003) made fantasy stuff 'acceptable' and pre-streaming. In other words, when Ahearne went into his pitch meetings, the goal was to avoid mentioning words like 'vampire' and if you had to, then do it very fast so execs didn't really hear.
This near-future sleight of hand makes Ultraviolet a forerunner for the likes of Daybreakers (2009) or The Strain (2014-2017), seeking to present a paradigm for the parasites based on pseudoscience rather than the supernatural, and exploit fears of rampant contagion rather than certain damnation. Though established in literature by writers like Richard Matheson (1957's I Am Legend), Whitley Strieber (1981's The Hunger), Brian Lumley (1986's Necroscope), and others, it had not been shown this way on screen until 1998 gave us both Ultraviolet and the blockbuster Blade (which also made generous use of UV light as a weapon).
"It was a very unsympathetic time for doing vampires, or anything fantasy, on British television," admits Ahearne. "It wasn't a very popular pitch, put it that way."
Luckily, the writer/director had one big thing going for him – by 1997, This Life had grown into a seminal hit and Jack Davenport was hot property. So after more than a year of asking channels whether they wanted to make it, only to be met with blank stares and suggestions that it was a bit American, Channel 4 hopped on the bandwagon.
While Davenport was on board, another crucial role to be cast was that of Dr. Angela Marsh, a cancer specialist at Section 5 who has lost her husband in the vampire struggle. Luckily, Ahearne had met someone perfect while shooting his 1997 short film The Cull.
Starting Work on Ultraviolet
Susannah Harker had broken through opposite Clive Owen in Chancer, before playing doomed journo Mattie in the original House of Cards series. She remembers Ahearne talking about the show during The Cull's production.
"He had started to write Angie with me in mind," remembers Harker, who has worked with Ahearne several times since and is a friend. "I did have to go and meet for it and test with other actors, [but] I was working with him when he was developing it, so I was kind of segued in."
Australian musical theatre star Philip Quast came on as Catholic priest Father Harman and a young British actor who was best known for Channel 5 soap Family Affairs, Idris Elba, was cast as Section 5 muscle Vaughan Rice.
"I remember Idris walking into the room and thinking, 'Oh my God, what an extraordinary-looking man!'" laughs Harker. "He was this amazing talent. And very handsome."
"Not that I needed much persuading, but I had the exec producer and the casting agent both with guns to my head saying you are going to cast this person or I'm going to kill you," agrees Ahearne. "He was so obviously great."
As for Davenport, he didn't mind being in a vampire show. "Joe said his intention was to make it very anti-gothic and there wouldn't be any big teeth and garlic. So I wasn't worried at all that it was about vampires," he told the Gloucester Citizen at the time. "It's not overtly a horror story and the vampires, at the risk of sounding pretentious, are representative of anything you want them to represent."
But what did Ahearne see in the vampires? They've been used to represent everything from AIDS to God on-screen, but what about the fangsters in his own show?
"The closest thing I had to that, which was sort of unconscious, was the Good Friday Agreement was just coming out and the vampire squad felt very reminiscent of the situation in Northern Ireland," he says. "In the later episodes, you've got a vampire who's captured and put in a cell, he does a dirty protest – puts blood up the walls. When I heard the Provisional IRA talking about why they were doing what they were doing and having perfectly logical, from their point of view, arguments for blowing people up, that's the kind of language the vampires used in Ultraviolet. They're persuasive, they've got political aims, but it's uncomfortable listening to that point of view because they kill people."
He laughs. "My ulterior motive was running around with guns shooting at vampires. But I couldn't say that out loud. I had to pretend it was a tale of millennial angst."